Three brothers, one team
The opposing coach turned his head in bewilderment as the same face covered three different areas of the football field. That coach must have good field coverage, because he has his eyes everywhere. How is this coach where he is, when he is? It's like there's more than one of him.  Could there be more than one Coach named Cochran on the field today?
Head coach Mike Meador recently added two more Cochran brothers to the coaching staff, alongside  their middle brother, Matt, who is starting his third year at Lindale.
"It wasn't something that we were planning, we just knew we wanted to coach together one day," Chris said.  "It is a cool opportunity that we wanted to experience but we didn't think it would happen this soon."
33 year old brother, Chris, started his college experience at Ouachita Baptist for a year and a half where he played football for a season, until he found it was not a fit for him.  He then transferred to East Texas Baptist University to finish his schooling and get his degrees.
"I always knew I wanted to be a coach," Chris said. "It was something I wanted to get done as fast as I could so I could start teaching and coaching."
After playing football for a year at Trinity Valley Community College, 27 year old brother Matt transferred to East Texas Baptist University, where he finished his schooling.  Matt always knew he wanted to become a coach and give back to the sport that initiated his college experience.
"I want to be around students to hopefully help them in their life and show them that there is more to life than just athletics," Matt said. "I want to be able to help them and influence them in a positive way."
23 year old Josh, the youngest brother, grew up and attended high school in Hallsville.  Pursuing his dream of becoming a coach, he graduated last spring from the University of Texas where he played football.
"I had a whole lot of coaches impact me in the past, whether it be at the high school level or college level," Josh said. "I wanted to kind of be able to give back and do the same thing for students in the next generation."
Mike Meador, head football coach and athletic director, gave the three Cochran brothers the opportunity to work together, knowing that they would push one another and work well as a team.  Having already worked with Chris in previous years, hiring him, as well as his brothers, was an exciting opportunity.
"I hired them so I'm very excited to have them," Meador said.  "Being able to have all three of them was a blessing to us."
Students and athletes alike hold a positive outlook on the brothers. The new coaching arrangements open up new attitudes and new opportunities as well.
"He he has the right kind of experience," offensive lineman Gaylon Gradick said. "He just kind of knows everything about my position."
View Comments (2)
About the Contributors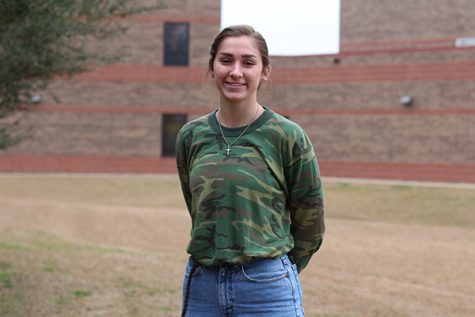 Lorin Reue, Assistant Editor
Lorin Reue is a junior at Lindale High School and a second year member of the LHS Newspaper staff.  Lorin spends  her time playing volleyball, basketball,...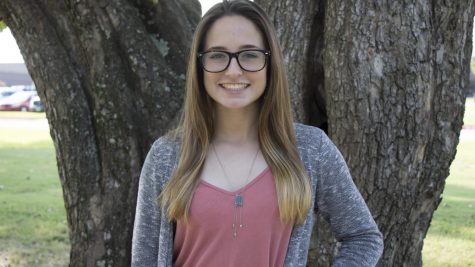 Tyra Rodden, Sports Editor
Tyra Rodden is a senior at Lindale High School and the sports editor for the Eagle Eye staff. She competes in softball, track, cross country and UIL. She...