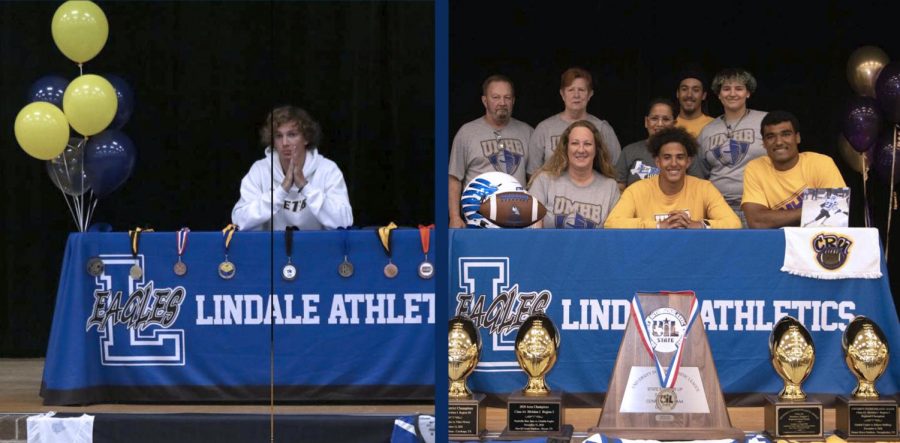 Kylie Hester, Staff Writer
April 22, 2021
     Seniors Airik Williams and Jaycob Kenney signed to colleges on Monday and Wednesday. Williams signed to play safety at Mary-Hardin Baylor and Kenney signed to run...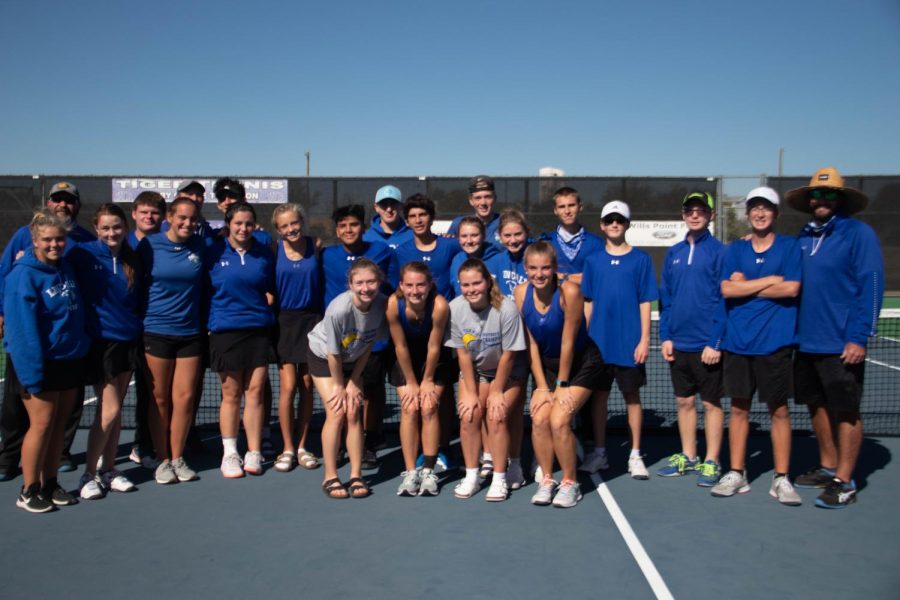 John Park, Managing Editor of News and Feature
April 21, 2021
Lindale won the District Championship in both the Men's and Women's divisions at the District 16 4A Tennis tournament April 12-13. Seven players from Lindale are advancing...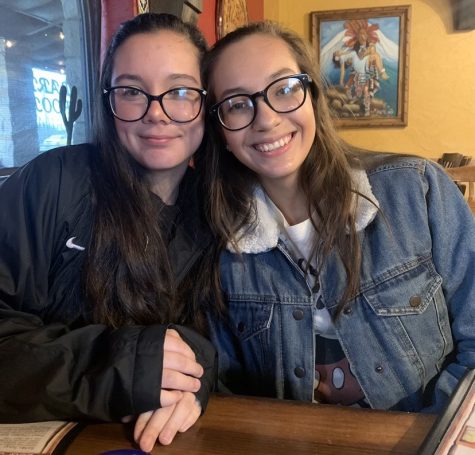 Sisters Play Softball Together
April 19, 2021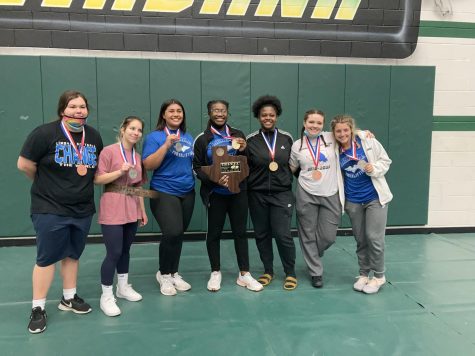 Girls Powerlifting Medal at State
March 23, 2021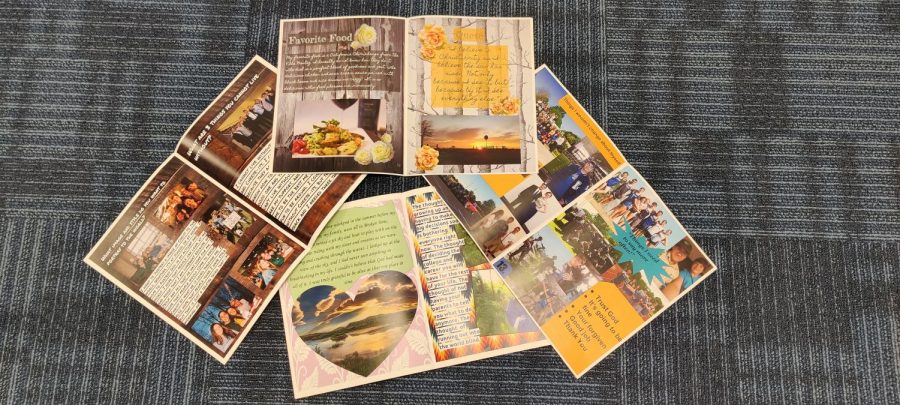 Zach Jones
, Assistant Editor of Sports and Copy •
April 21, 2021
Senior English classes are working on "senior memory books" as they wrap up their final six weeks at Lindale. Throughout the year, seniors wrote a number of "journal...
EagleCast: Season 2, Episode 4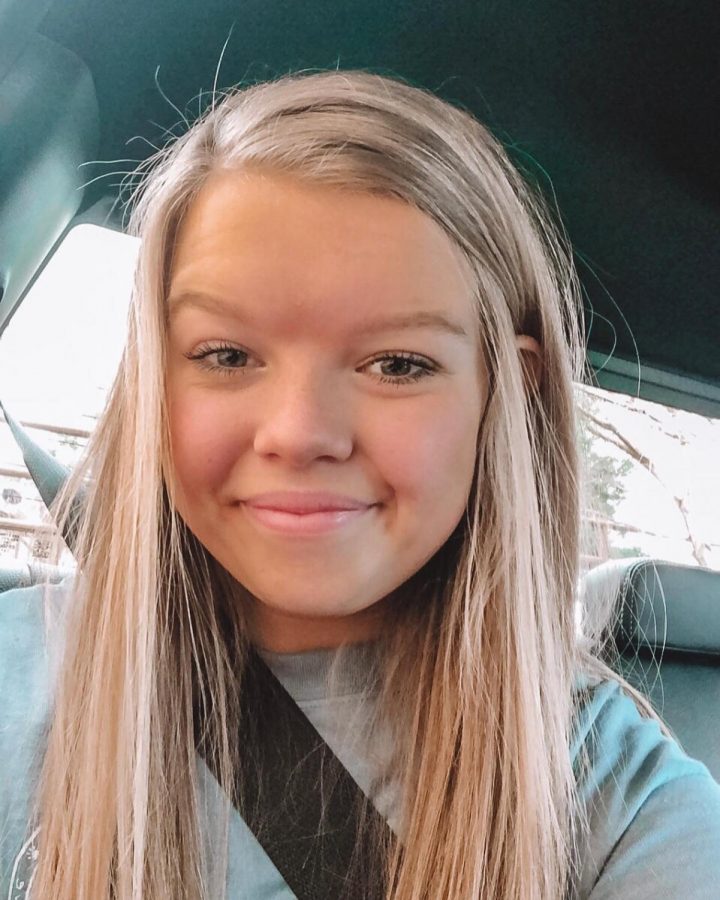 Sam Lee, Assistant Editor of Photography/Tech
May 3, 2021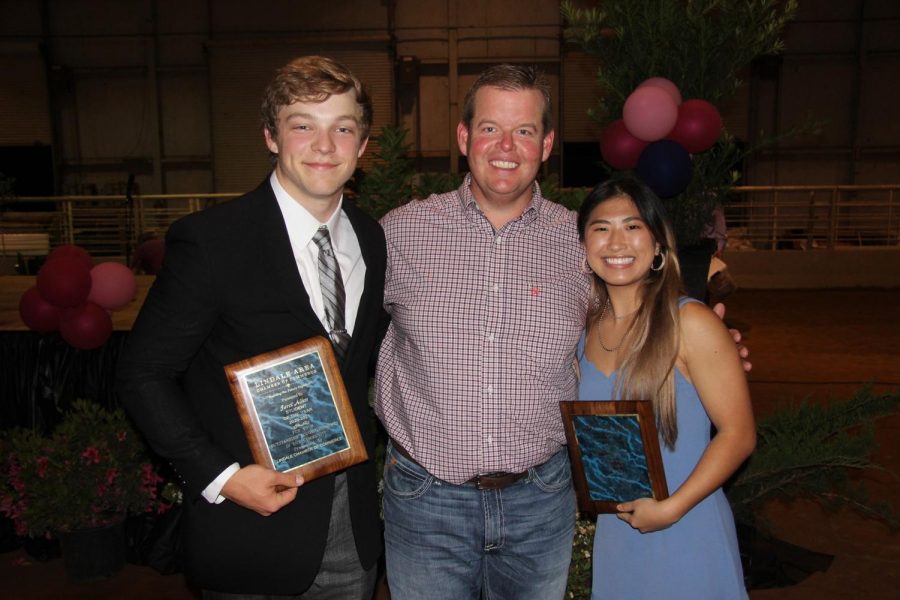 Zach Jones, Assistant Editor of Sports and Copy
May 1, 2021
Seniors Jaret Allen and Rebekah Beard were chosen by the Lindale Chamber of Commerce on April 12 as the Lindale Students of the year. The two attended a banquet that night...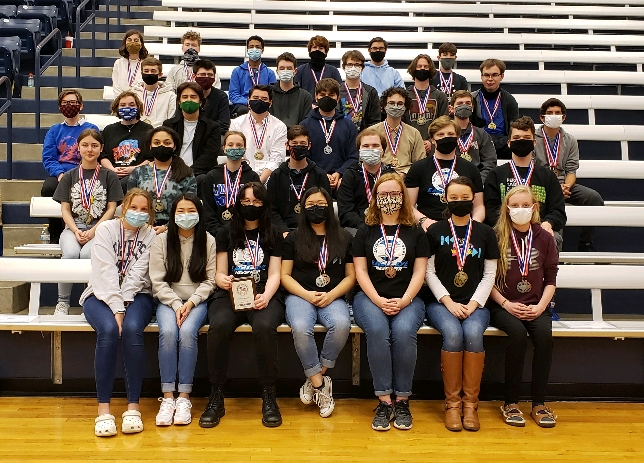 Kylie Hester, Staff Writer
April 24, 2021
      The UIL academic teams competed Saturday, April 17 at the regionals competition. Multiple students qualified for state and Lindale received first overall with many...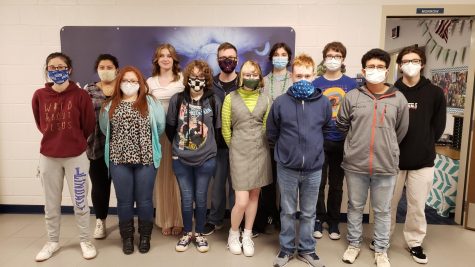 March 17, 2021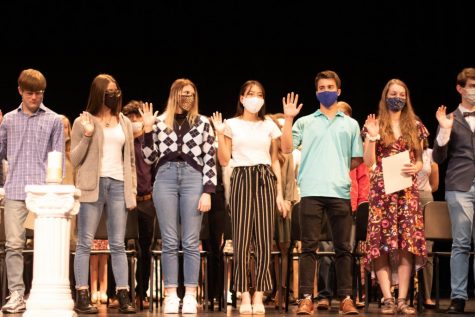 March 10, 2021
"Cattle Call" by Eddy Arnold
Link to official music video at YouTube:
Loading ...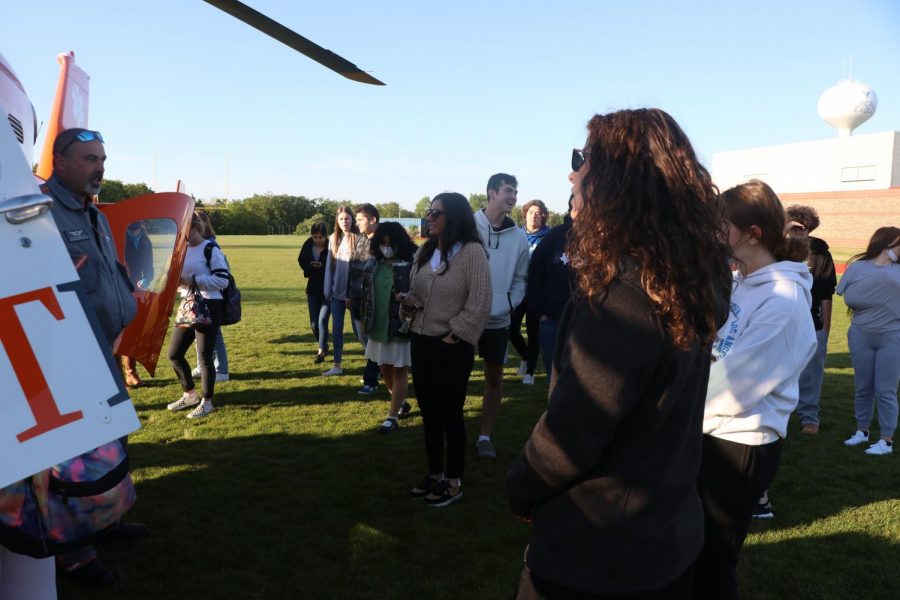 John Park
, Managing Editor of News and Feature •
May 3, 2021
Emergency Medical Technicians from UT Health visited the high school with various CTE classes April 21. The medical crew stayed all day and talked to students about their...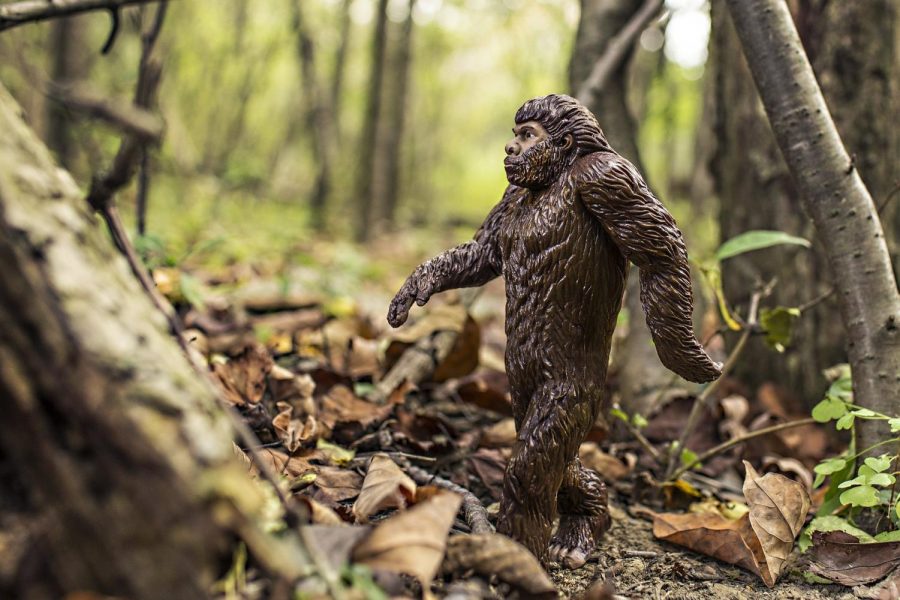 Bigfoot,--a long running gag in my family that goes years back. There really is not a rational explanation to what happened to my mom those years ago, but even now the Bigfoot...