Regional Powerlifters Advance to State
Seniors Ty McDaniel and David Bledsoe will compete at the State powerlifting meet March 24 in Abilene. They each placed second in their weight classes at the regional meet Saturday to advance.
"I'm really proud of the way Ty and David competed at regionals," boys powerlifting coach Joe Ryzman said. "They had outstanding lifts which earned them their second place spot and a trip to state."
Bledsoe earned second place in the 198 weight class and lifted a total of 1395 pounds between his squat, bench, and deadlift scores. His 585 pound deadlift, a new personal record, was able to pull him into the second place position and allowed him to qualify for state for the second year in a row.
"I think it's an honor to represent the hard work our sports teams put in at the state level," Bledsoe said. "At regionals, I realized that I needed to really push myself if I wanted to go to state again and that's how I pulled my last deadlift."
"
I think it's an honor to represent the hard work our sports teams put in at the state level."
— David Bledsoe
McDaniel earned second place in the 220 weight class. He lifted a total of 1575 pounds between his lifting events. McDaniel also won the "Outstanding Squatter" heavy platform  award at the regional meet with a squat of 675 pounds.
"It was fun pushing myself to new heights at regionals," McDaniel said. "I've been working out every single day so I'm glad my hard work paid off and I get to go to state this year."
Junior Matthew Edwards placed fifth in the 275 weight class with a total of 1440 pounds, while sophomore Nico Flores earned third in the 181 weight class with a total of 1300 pounds. Both plan on returning to regionals next year with their goals set on state.
"I'm very proud of myself for how I've improved enough to make it to regionals," Flores said. "I improved my personal record by 50 pounds and hope to keep improving enough to advance to state next year."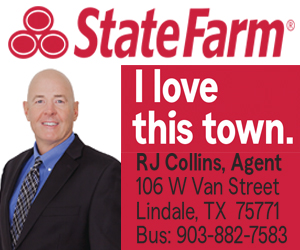 Leave a Comment
About the Contributor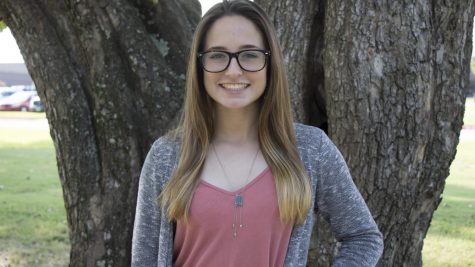 Tyra Rodden, Sports Editor
Tyra Rodden is a senior at Lindale High School and the sports editor for the Eagle Eye staff. She competes in softball, track, cross country and UIL. She...