Students Build Career Skills Through Athletic Training Program
She stands on the sideline watching each play, treating players and giving them water. As she stands there, she's ready to run onto the field in case a player goes down and assist Coaches Adam Greer and John Phillips. This is what every Friday night looks like for student athletic trainer Lucchese Courtney.
During the game, Courtney and other student athletic trainers make sure the players are hydrated and safe. Student athletic trainers are also responsible for shadowing trainers John Phillips and Adam Greer in order to understand the process of decision making and how they keep the players safe.
"Our athletic training students are responsible primarily for hydration during practices, [and] keeping water bottles filled and dispersed around the field for our athletes,"  Greer said. "Other duties include wound care, first-aid, set up and cleaning of equipment after practices."
Student athletic trainers also have specific responsibilities in the Emergency Action Plan to effectively allow emergency responders to enter the field without hassle. The student athletic trainers are required to be at every practice, game and event that the football players are in so they can help in every way they can.
"One student during each half will shadow myself and Coach Phillips, meaning they follow us onto the field when we assess injuries," Greer said. "They get to hear our thought process while evaluating and [are the ones] we turn to when we need to get equipment such as splints, scissors and CPR masks, etc."
By becoming a student athletic trainer, students are able to get real world job experience in the medical field. They learn how to treat injuries on the spot, how to care for the players, and keep the team hydrated in between plays.
"Our job is to make sure they [football players] have water and all exposed injuries covered and wrapped," Courtney said. "Our wakeups [in the summer] are 5:30a.m., and we get here at 6a.m., and then the boys show up at 7:30a.m., so it's a lot of extra hours."
"
Our job is to make sure they [football players] have water and all exposed injuries covered and wrapped."
— Lucchese Courtney
View Comments (1)
About the Contributor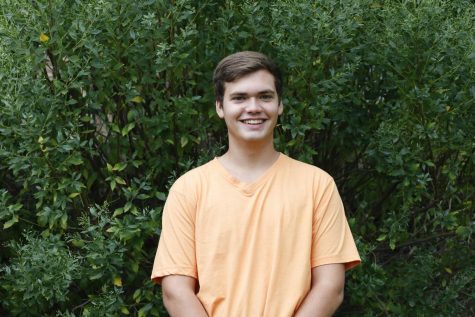 Caleb Smithee, Staff Writer
Caleb is a junior and second year Eagle Eye staff member. He enjoys spending his time playing the drums, bass, and ukulele, and he is in his church's...