Students Named to All-State Journalism Staff
The University Interscholastic League recently announced the addition of a new group of students to the 2017-18 All-State Journalism Staff.  Seniors Adrienne Parks and Tyra Rodden, juniors Bailey Spencer, Claudia Moore,  and Carter Colvin and sophomores Colleen Starkey and Emma Cox were all named as recipients from Lindale.
"All-State staff members show initiative and a real desire to improve their journalistic skills," Jeanne Acton, UIL State Director of Journalism, said. "The skills students learn from journalism are life-long."
To become a member of the All-State Journalism Staff, students must accrue 50 points throughout the year. The points are based on their achievements in UIL Journalism competitions throughout the year.
"I am really proud of myself for being committed  to UIL and reaching that level of academic achievement," junior Bailey Spencer said. "It is an honor to be a part of the staff, and I am excited to compete again.
The University Interscholastic League was created in 1913 and has flourished into the largest inter-school organization of its kind. The league's goal is to provide healthy, character building and educational activities for good sportsmanship for all the students participating.
"I am so proud of all my UIL journalism competitors," journalism coach Neda Morrow said. "They are a wonderful group of kids who work very hard all year.  I am so happy they made the all-state staff."
The All-State Staff was created by former UIL director Randy Vonderheid. Texas is one of the few states to recognize high school journalists in this way.
"It feels great to be part of the staff," sophomore Emma Cox said. "It was really nice to finally get a certificate for all the hard work last year. It paid off for going to each event I got to go to, and it is really fun and rewarding to do it."
View Comments (4)
About the Contributor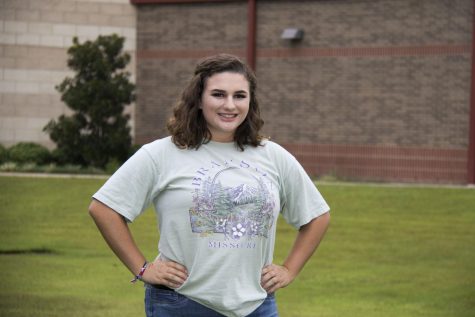 Alanna Kologey, Social Media Editor
Alanna is a senior at Lindale High School and is the Social Media Editor for the Eagle Eye. She participates in drill team and is an officer for the National...