LISD Hires New Athletic Director
LISD recently hired a new athletic director this summer after the position opened up in May. Coach Mike Maddox will oversee all athletic programs for grades 7-12.
    "It feels great to be a Lindale Eagle," Maddox said. "Just to have the opportunity to come back as the athletic director is a dream come true."
 Maddox has been coaching for 35 years and hopes to bring his family and coaching experiences to the athletic programs.
"This is really my third time back in Lindale," Maddox said.  "I've had stops in Union Grove and Alba-Golden, and Grace Community as their head coach. I was also at Gilmer as the offensive coordinator when we won a state championship there."
Maddox has been married to his wife Traci for 20 years and is in the process of sending his daughter Maci to college.    
"We are excited about that chapter in her life, but at the same time we realized that it's going to be a different challenge for us as parents," Maddox said.  "But we're really looking forward to be in the Lindale community and be a Lindale Eagle again."
Maddox believes in the importance of supporting all types of athletic programs.  The primary goal is for each one to grow.
"We are a wheel and off that wheel each sport is its own spoke," Maddox said. "I just want to develop a tight community within all of our sports."
Maddox's philosophy is to train student athletes in both the skill of their sport and in the character of a positive citizen.
"I don't have a lot of rules," Maddox said. "I'd like to condense it down if I could, and that is to act right, and do right, and compete with all your heart as student athletes."
During his time as a coach, Maddox has built many relationships with local coaches and schools.  
"I am very excited that Maddox is on the board," football coach Scott Rozell said. "I think he's going to be great for the athletic program as a whole, and I am very happy to see him bring his success at Grace to Lindale ISD."
Leave a Comment
About the Contributor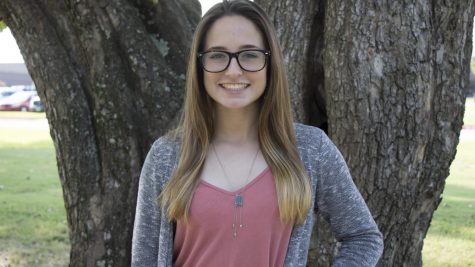 Tyra Rodden, Sports Editor
Tyra Rodden is a senior at Lindale High School and the sports editor for the Eagle Eye staff. She competes in softball, track, cross country and UIL. She...