New home for kids coming to Lindale
Hope Haven builds home for girls in foster care
The hope of a fresh start was finally beginning to show itself to her. Fear, abuse and confusion could now be left behind, making way for joy, peace and a new home. Happiness would finally become hers after all.
Hope Haven is a faith-based organization dedicated to providing a safe environment for girls who have come from abusive and unhealthy backgrounds. Their mission is to help these girls overcome their past and give them the opportunity to build a better future for themselves. Lindale CNA teacher Emily Weesner is on the board of directors.
"80 percent of girls in the foster care system get shipped out of this area and are moved away from family, friends and teachers who love them," Weesner said. "We decided we had to do something, so we decided to build a home for them."
The home will be built in New Harmony, and the Lindale School Board has allowed the girls to attend Lindale schools. 16 girls, ages 13 to 17, will be able to live there.
"The reason we chose 16 girls is because we wanted to start small," Weesner said. "The numbers are huge, so we will always be full."
The house is being built on a 1.1 million dollar budget, and it will take about a year to build. Hope Haven has about half of that money already committed, but multiple fundraisers will be going on to help secure the other half. For instance, one is the "Showcase of the Stars" on Oct. 11 at the Liberty Hall in Tyler.
"Local artists will get to perform, and they'll get their name out there," Weesner said. "We'll help each other out, and that's what we do in this ministry."
Mrs. Weesner's own class is also putting on a 5k that will be held in March.
"The idea was all theirs," Weesner said. "They love the concept of Hope Haven, and they decided to do this to help raise awareness."
Leave a Comment
About the Contributor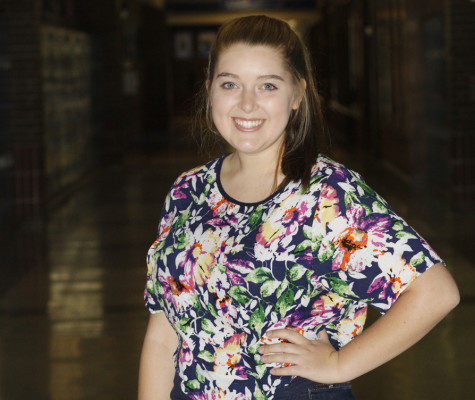 Emma Johnsen, Managing Editor
Emma is a senior at LHS and a third-year staff member for the Eagle Eye. She enjoys debate, theater, playing the trumpet, vegan food, and taking selfies...