Dresses, crowns, and loads of spirit
Lindale celebrates homecoming
A light mist sprinkled down over the bustling, excited crowd. The homecoming court waited anxiously for the crowning of the queen while Lindale and Van warmed up for one of the biggest games of the season. Alumni filled the stands, reuniting with old high school friends. Homecoming 2014 was certainly a night to remember.
The Lindale High School homecoming was September 12, giving different opportunities for students to get into the action.
"Homecoming is important to our school because everyone gets to come back and see old classmates and have pride in the school where they're from," Principal Casey Neal said. "It is very exciting and fun and great for our fans and community."
Homecoming includes a week of preparation with different dress up days, the crowning of queen, and the return of past Lindale graduates. Senior Kathryn Baldwin was crowned this year's queen.
"It was exciting," Baldwin said. "There's just so much school spirit and all the old Lindale people come back."
For homecoming queen, the student body votes on four nominees that have been decided by prior voting. The additional three nominees were Kaley Cooper, Katie Phinny, and Brooklynn Van Winkle.
"It's kind of really stressful and really exciting to be nominated," Van Winkle said. "I was really honored."
Class duchesses are named for the freshman, sophomore, junior and senior classes. Freshman class duchess was Kalli Baze, sophomore duchess was Amina Petty, junior duchess was Kassie Lindamood and senior duchess was Addison Simmons.
"It feels great being a duchess," Petty said. "It's a very humbling experience."
Homecoming provides a chance for students and alumni to reunite. It also gives them the chance to see their old teachers and counselors.
"Some alumni come back every year, while some take several years to return," counselor David Ramsey said. "It's exciting for the ones that wait longer to come back because they see people that they haven't seen in a while."
Leave a Comment
About the Contributor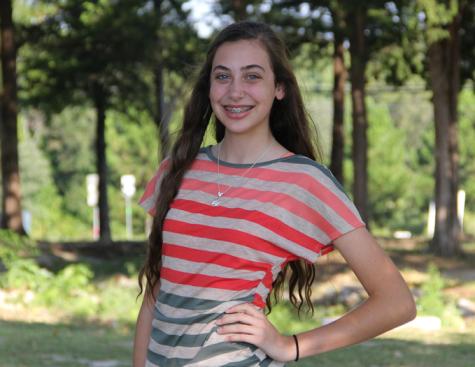 Whitney Bacon, Staff Writer
Whitney Bacon is a sophomore and a first year member of the Eagle Eye. She is a drum major in the band, secretary of the Lindale FFA, a majorette, and...