Dean Comes to Texas to Recruit Lindale Senior for OU Communications Department
She walks into the Hideaway Clubhouse as she has done many times. When she enters, she notices  many of her friends are there, and a moment later, she discovers a surprising but familiar face. Her heart soars as she begins to suspect what she has hoped for all along.
Senior Carlee Pascual received her recruitment box and acceptance letter from the University of Oklahoma (OU) Sunday. She was personally recruited by Dean Ed Kelley of the Gaylord College of Journalism and Mass Communication, much like an athlete is recruited by college coaches.
"I didn't suspect anything," Pascual said. "We got there and I felt like every person I've ever met was there. I walked through the door and I was just stunned. I had no idea."
Pascual grew up in Lindale and is a 13-year student. Her life here has helped prepare her for upcoming journey to college at OU.
"Growing up in Lindale made me hungry for success," Pascual said. "I've wanted to follow the success of Lindale and the tradition of excellence, but also I'm ready to experience something new. In order to do that I have to work hard to fuel my education and my way to get there."
Kelley personally presented Pascual with her acceptance box at the Hideaway Clubhouse Sunday. After she opened the box, he had her read her acceptance letter aloud to everyone in attendance.
"Getting to see my best friend have a truly unique experience was absolutely amazing," senior Autumn Ellgass said. "Watching her feel wanted and needed by such a prestigious institution was a once-in-a-lifetime experience."
Pascual will be majoring in journalism while she is at OU. She received a merit scholarship based on her ACT scores that will give her at least $12,000 each year, although she could end up earning up to $1,000 a year.
"I look forward to the people the most, seeing my friends and the people and the connections I've made there as well as making new connections," Pascual said. " The people at OU are truly different in my eyes. They truly want to be with you and live your life with you. I love making those connections, and I love OU."
Leave a Comment
About the Contributor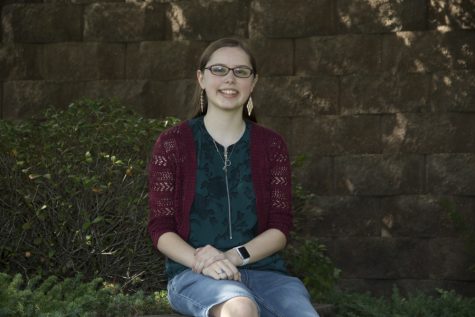 Colleen Starkey, Editor-in-Chief
Colleen is a senior at Lindale High School and is the Editor-in-Chief and sports editor for the Eagle Eye staff. Colleen is involved in UIL, band and is...