Senior Prepares for Life of Service
Adrienne Parks speaks about her future career in the ministry
Living to serve is a hard concept for some people.  Dedicating one's life to service is even more rare.  Sometimes people wonder how people can spend their whole lives in supporting others.  However, for senior Adrienne Parks, it's hard to imagine any other future than one in ultimate service–as a missionary.
Parks will be traveling with Teen Missions International on an extended mission trip to Honduras this summer.
"I heard about Teen Missions International through a family I go to church with and worked for at Timberline for two summers,"  Parks said. "I'm incredibly close with the entire family, and their daughter Ashton has gone on several trips to Africa with Teen Missions. Last year, her mom let me look through a brochure of all the trips offered by the program, and I fell in love."
For Parks, the thought of going on a mission trip has always been the dream, but it has always been just out of reach. Pursuing her passion has not been possible in light of her financial situation.
"I've always wanted to be a missionary," Parks said. "But an opportunity to serve God in a capacity such as this has never really been a feasible option until now. I've only been on one other mission trip, but it was not as intense as this trip will be."
Last summer, Parks went on a mission trip with her youth group to Toronto, Canada where the visited public places to share the Gospel. This year's trip will be almost two months long and will include traveling by motorized canoe from village to village. 
The trip will require many sacrifices, like having no communication back home except via written letters, having to wash her clothes by hand in local lakes and not having any water to drink that Parks did not boil herself.
"
I've always wanted to be a missionary, but an opportunity to serve God in a capacity such as this has never really been a feasible option until now."
— Adrienne Parks
"The more things I realize I'll be "missing out" on this summer, the more sure I become that this trip is what I'm supposed to do," Parks said.  "If this trip were comfortable, easy and came without cost, it wouldn't be worth it. As Christians, we are to deny ourselves, and I feel this trip is helping me to do just that."
However, not everyone was on board at first. Parks' mom, Licet Gaston, had a hard time adjusting to the thought of sending her daughter out into the world.
"Well Adrienne, since she was 12, has been saying she wants to be [a] missionary," Gaston said. "She wanted to go on a mission trip last summer and I told her no, I wasn't ready. I didn't want her to go, I was scared for her to go. So I started praying and I said 'God, look, if you want her to go then please give me peace about her going' and that has happened. I have peace and I'm supporting her anyway I can."
After an intense two weeks of obstacle courses, construction training, and evangelism preparation at Boot Camp, Parks will fly to the remote area of La Mosquitia, Honduras. She will spend weeks traveling sharing the Gospel of Jesus Christ, working with children, and pouring into the lives of the native people using the skills she learned at boot camp.
"One of the main reasons I decided to go with Teen Missions is because they are devoted to equipping missionaries for real life in the mission field," Parks said. "I don't want to romanticize any ideas about what it's like to be a missionary, and I'm excited to live in realistic mission field conditions for two weeks at Boot Camp to prepare me for six weeks of life in rural Honduras."
Since Parks has no sponsors,  she and family and friends are working hard to fund her trip. Parks has to raise $4,500 by May 1 to cover the trip expenses, vaccines, plane tickets, supplies, etc. Parks is raising money for this trip by sending out support letters to friends, family and anyone else who wishes to support her. Gaston is baking New York style cheesecakes for $35 each (normally priced at $50-60 in stores), as well as personal-sized cheesecakes, and cheesecake cupcakes. Parks is selling sopapilla cheesecake for $35 for whole cakes as well as individual squares.
"I have my mom helping me with baking and financial aspects of the trip and Mrs. Shannon Roots advising me on major steps of preparation," Parks said. "I have no formal sponsorship and am basically doing this on my own."
Though life as a missionary will be hard and Parks will miss her family and friends here in the states, she is excited to live her dream. The things she is leaving behind are nothing compared to what she will gain through her experiences in Honduras.
"Well, she's been saying she needs to do this so she knows how she's going to proceed in the future," Gaston said. "Whether she wants to be permanent in the mission field or going on short trips, and I think this is going to help her decide that. Also I think it's going to be a growing experience for her spiritually and knowing that she's obeying God in what He's asking her to do."
If you wish to contact Parks to donate or for more information please contact her at [email protected] .   Information about Teen Missions can be found at https://www.teenmissions.org/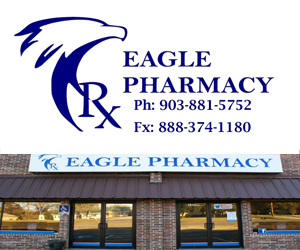 Leave a Comment
About the Contributor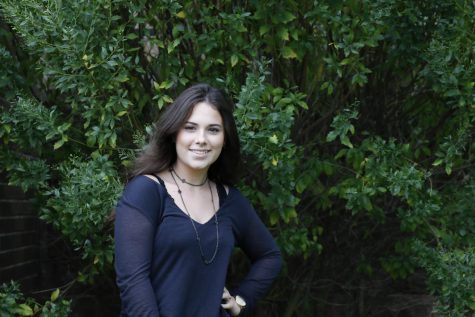 Isabelle Phillips, Managing Editor
Isabelle is a senior at Lindale High School and the managing editor of the Eagle Eye staff. She enjoys, photography, writing, and cosmetology. Isabelle...