Lady Eagles are co-district champs
The varsity Lady Eagle basketball team has tied with Ennis for co-district champions and secured their spot in the playoffs.
"We tied Ennis [for first place], [the] first go around they beat us by 2 points at their place and the second go around we beat them at our place by 12." varsity girls basketball coach Adam Mcmahon said. "We both beat everybody and each other, it gives us a lot of confidence going into the playoffs."
The Lady Eagles have built up their confidence tremendously with their almost-perfect record of 9-1 in district. The players had to work hard to accomplish their goal of first place, but according to their coach, they already had it in them.
"There was a lot of mental preparation and physical preparation," Mcmahon said. "A lot of times we have to spend a little extra time in the gym and I think some of them have stepped up and done that. I think really the girls have a lot of fight in them, a lot of spunk, they are willing to compete and a lot of that you just can't prepare for, they just have it in them."
For the girls, this second game against Ennis was another shot at redemption. They knew what was riding on this win and were not about to let it slip. The LHS community really stepped up to support the girls and encourage them to play for themselves and each other.
"I felt more up for it, more focused and more excited," junior Alisha Kiser said. "Mr.Tomlin came before the game and gave us a devotional from Corinthians 13 on love and how love motivates you as a team to play harder and for each other."
"
We weren't going to let this one slip."
— Michaela Walker
The team is on their way to the playoffs Monday, in Lancaster against Temple.
"I think really it's just telling them stuff they already knew," Mcmahon said. "They already knew they [could beat] Ennis, that they can compete at a high level, and that they can win and achieve anything. I think they had it in them; they were ready to go as soon as the ball dropped."
The players knew this was their only shot for district champions. Lindale's and Ennis's district record ended up being the same so they are tied for co-district champs.
"This game against Ennis was big," junior Michaela Walker said. "We had a big crowd, everybody was here supporting us and we had that fire under us to win this time. We weren't going to let this one slip."
For Walker this winning mind-set did not come easy, she just could not get out of her funk. By the second half the crowd had grown larger and so had her spirits, Walker ended up scoring 25 points against Ennis.
"[In] the first half I wasn't really feeling my shot," Walker said. "It was pretty bad and I don't really know what happened, but after halftime I was like 'I have to get it together, I have to help my team win' and from then I just started scoring, every time I got the ball I was determined to score."
Update: The Lady Eagles lost their game against Temple 51-42, losing their spot in the playoffs.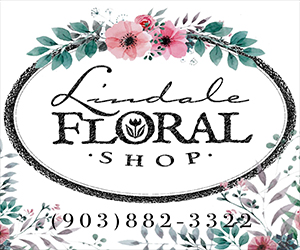 Leave a Comment
About the Contributor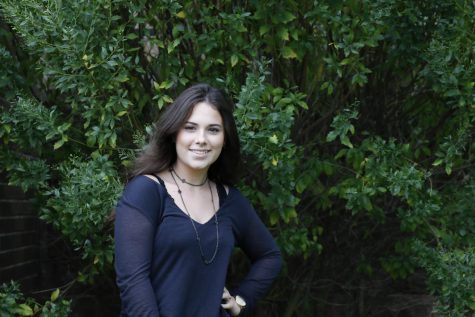 Isabelle Phillips, Managing Editor
Isabelle is a senior at Lindale High School and the managing editor of the Eagle Eye staff. She enjoys, photography, writing, and cosmetology. Isabelle...