New club trades cards
The newly-created Trading Card Game Club (TCG) recently instituted weekly meetings. Students now have a way to enjoy their favorite card games at school.
"I had a couple of students approach me and ask about the club and they were needing someone to sponsor," club sponsor Stephen Hitt said. "As I talked to other students about it there seemed to be a growing interest."
The club meets every Thursday that the students are available. The meetings begin with an introduction to a specific game and the strategies that go hand and hand with it. Students strategize and proceed to play each game against their peers.
"Mr. Hitt starts us and tells us what's going to happen in the next few months in aspect to the seasons," Junior Andres Rodriguez said. "After that we train, so it's kind of like a sport."
There are about 15 club members that regularly attend the meetings. The club is open to any student interested in joining.
"I like spending time with my friends," junior Ben Nichols said. "That's probably the thing I enjoy the most."
          Hitt is a chemistry teacher for the high school, and his hobbies include some of the games played at TCG meetings. His interest in card games, similar to that of his students, led to the creation of the club.
"Mr. Hitt was very enthusiastic about it," Nichols said. "We just met up at Geek World and bought some cards and started playing."
Leave a Comment
About the Contributor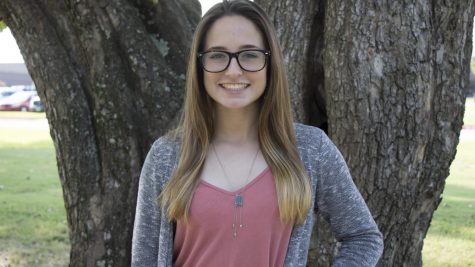 Tyra Rodden, Sports Editor
Tyra Rodden is a senior at Lindale High School and the sports editor for the Eagle Eye staff. She competes in softball, track, cross country and UIL. She...