FFA helps Louisiana flood victims
Future Farmers of America students traveled to Lafayette, La. Saturday to deliver pillows, blankets and cash donations to communities affected by recent flooding. Students collected donations from local students, parents and teachers for almost two weeks prior to the delivery.
"They are having to travel from place to place to sleep every night," FFA Director Morgan Wheat said. "They have nothing right now."
The FFA ultimately donated 60 pillows, 36 blankets and $500 in gift cards to Comeaux High School in Lafayette. Contributions were then distributed to local students and families in need.
"Our students are using their leadership skills to help people in need, and that not only furthers them here, but it furthers them later on in life," Wheat said. "Our students are top-notch because we're able to get them [focused] on making the world a better place."
The FFA began planning the project after Vice President Mary Stewart Johnson first proposed it. Initial problems were organizing who and where to help, but an email from her grandfather later provided this information.
"I thought about the idea before my grandfather contacted me, but without me even talking to him, he forwarded me an email from an [agriculture] teacher asking for help with the subject 'living to serve,'" Johnson said. "That is what we are putting on the back of our chapter shirts this year, and we had decided the design before the flooding. This is why I full heartedly believe this was God's working."
The FFA plans to host additional projects in the future to aid communities in need. This year alone, a local canned food drive and rabies vaccinations are scheduled.
"It really shows what we are all about in Lindale," FFA President Ashlie Thompson said. "We're a community full of giving people and we're able to exemplify that through our school district."
View Comments (1)
About the Contributor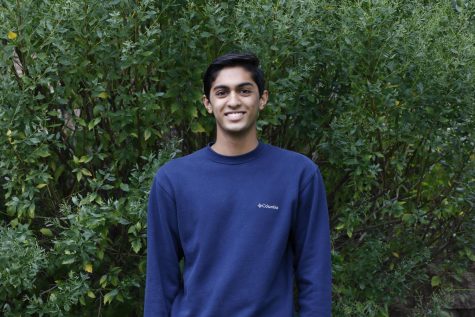 Ronak Desai, Copy Editor
Ronak is a senior at Lindale High School and is the copy editor for the Eagle Eye staff. Ronak is also a fourth year member of the Lindale Speech and Debate...