The eagles have landed [slideshow]
Woodcarving artisan creates eagles for local schools
Seattle wood carver George Kinney presented a custom-carved eagle statue to Lindale High School on January 27.  Assistant principal Ryan Tomlin accepted the gift which was made possible by local community member Jerry Alexander.  George Kenny also carved eagles out of several stumps in front of the Jr. High.  Kenny carves wooden animals with the use of a 14 inch Echo chainsaw, with details from a Dremel and sander.
"You have to select a piece of wood that will match the item that you plan to carve, assuring that it's got proper dimensions and what have you," Kenny said. " Then you remove pieces that you don't need and arrive at your project. Ninety-nine percent of my sculptures are done with a common saw that you would buy at the hardware store."
Kenny has been working as a carver for 20 years then driving around the country to hand-deliver his sculptures to buyers. He also owns a store in Seattle, Wash. called Bear In a Box.
"I had never intended to be a carver, I had originally planned to open up a gift shop right on the Hood Canal in Washington State," Kenny said. "One day a carver showed up with a bunch of carvings in the back of his truck on the way to a show. I talked him into staying, then I picked up the trade myself."
Lindale citizen and parent Jerry Alexander flew Kenny down from Washington in order to get some work done at his house. Alexander donated Kenny's services to the district.
"Mr. Alexander called me about eight months ago and told me he saw some potential for carvings in some stumps we had out in front of the junior high," Principal Casey Neal said. "So he asked me if it was an option and I had them leave the stumps right there for him to carve when he came down."
One of Kenny's carvings is currently in Neal's office while he is deciding where to display it on campus. Kenny also carves other animals such as bears and blue heron.
"I saw some of [Kenny's] carvings over at Mr. Alexander's house and they were amazing," Neal said. "It made me really excited that we would have some of these amazing carvings at the junior high and high school."
Leave a Comment
About the Contributor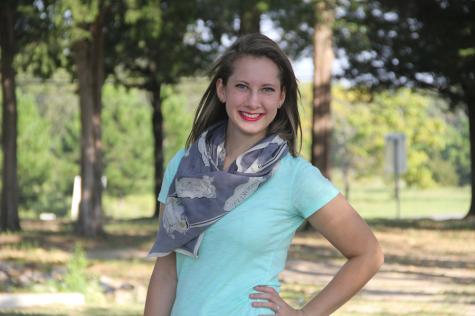 Lily Hering, Managing Editor
Lily Hering is a senior and the managing editor of The Eagle Eye. Lily is a state champion in UIL journalism, and she also participates in soccer, NHS,...