Taste a bite of this
Anxious students are unable to sit still in their seats while waiting for the lunch bell to ring. They crowd into the hallways to rush down to the cafeteria, but many of them do not enter the lunch line. Instead they wait in line at the delivery table to pick-up their lunch. Whether they ordered Doc's pizza rolls or Whataburger, students are ready to savor its flavor.
With so many restrictions on serving food, the school cafeteria is losing students to a lunch brought from home or a delivered lunch. Lunch guidelines are decided by the National School Lunch Program (NSLP) and the School Breakfast Program (SBP).
"I usually order a personal pizza from Doc's maybe once a week or every two weeks," sophomore Reese Calverley said. "Whenever I don't order a pizza, I pack my own lunch."
Many students do not understand the restrictions that the cafeteria has. Child nutrition director Cindy McClenny describes some of the guidelines.
"Milk is only offered as fat-free, and bread has to be whole grain," McClenny said. "Calorie ranges for high school totals to 750-850 for a five day week while sodium targets less than 1420 milligrams."
Provided that food choices were decided by employees at the school, a few of the constraints on food now would be changed. The cafeteria staff knows that students are somewhat dissatisfied by the food served and would like to adjust some meal choices.
"If I could change anything about the way that lunch is served, I would increase the sodium count a little bit," McClenny said. "We eat with our eyes and taste buds, so bland food will be wasted."
"
The most important things right now are education, exercise, and eating healthy"
— Cindy McClenny
Even though there are restrictions and guidelines set in place, employees understand that children like to be treated every once in awhile. However, the most critical thing is that students put more healthy food into their body than any junk food.
"Healthy choices are important to our daily activities," McClenny said. "The most important things right now are education, exercise and eating healthy."
In a survey taken of 100 students, 86 people said that they order lunch deliveries on a regular basis. However, most said that they only order if they do not like what the cafeteria serves.
"I think that [students] like to have another option besides cafeteria food or a homemade lunch," Calverley said. "People enjoy getting food that they would normally eat outside of school."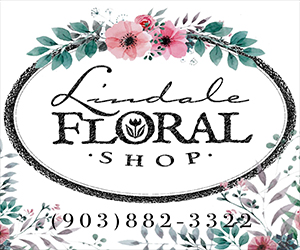 Leave a Comment
About the Contributor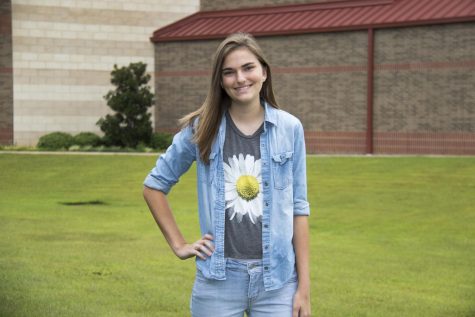 Kaitlyn Barrington, Managing Editor
Kaitlyn is a senior at Lindale High School and the Managing Editor for the Eagle Eye staff. Kaitlyn is also a member of Key Club, National Honors Society...