New teachers welcomed to the high school
The start of the school year not only brought new students, but new teachers. This year Lindale High School welcomed numerous new teachers into classrooms of different subjects all around campus.
"I began Lindale as a student, so coming back to Lindale was a coming home for me," speech and debate teacher JP Fugler said. "I was impressed with the growth that had happened and all the changes that I think are for the better of the student body."
Several teachers were brought in to teach elective classes such as theatre, debate and choir. Spots in the core subjects such as English and math departments were also filled.
"Lindale is a really nice place to teach," English teacher Marianne Midkiff said. "They [the school] have provided just about everything we need. The new teacher things that they do here have been very impressive to me."
Teachers came from several different areas and schools around Texas to teach at Lindale. Teachers said that it is different from where they have worked in the past for many reasons, including our well-kept, clean facility and the outstanding behavior of the students.
"The expectation of excellence is something different that Lindale has," theatre teacher Kari McKenzie said. "Students seem to be a lot different and very respectful. [They] are here to learn and not just because they have to."
The students and teachers at Lindale have been welcoming to the new additions to the high school. Teachers who have taught at Lindale in the past have helped the new staff learn the ropes of Lindale, and the students have been receptive to helping as well.
"I think that the teachers, as well as the students, have given me a warm reception being a first year teacher," McKenzie said. "Everybody has been really receptive and willing to help with anything I need."
View Comments (2)
About the Contributor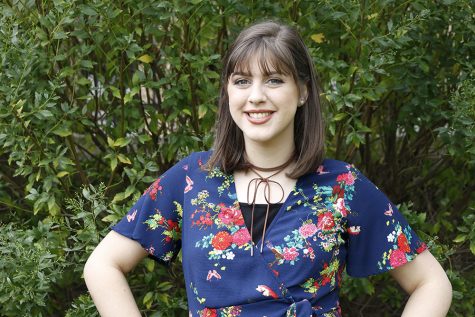 Sydney Smith, Editor-In-Chief
Sydney is a senior at Lindale High School and second-year Editor-In-Chief for the Eagle Eye staff. In her free time she enjoys reading, spending time with...