Prom Spirit
At this time of the year, there is only one thing running through the minds of juniors and seniors: Prom.  The current biggest trend is the new concept of the "promposal" where students find creative and interesting ways to ask someone to prom.
"I don't really ever get nervous, but before I 'promposed,' I was nervous," senior Myles Morgan said.  "I put a lot of thought into it, and it turned out really good."
Myles surprised his girlfriend of three years, Bailey Dudley, with a promposal after getting home from an away softball game.  One of his friends told Bailey that Myles had a flat tire and that she needed to go pick him up.  Once she got to Myles' car, instead of finding him waiting for her in the car, she found him lying on the ground with fake "blood" all over him and a sign saying "I am dying to go to prom with you.  Yes?"
"For my senior Prom I was expecting something special as my promposal from Myles," Bailey said.  "It was really cute finding him like that, and I was not expecting it at all."
Seniors Terah Hancock and Micheala Spencer did a joint promposal for Dalton Sanchez and Cody Rozell, who both graduated last year.  The girls set up a scavenger hunt around Lindale with note cards giving hints as to where to go next.  The last card lead them to the baseball fields, with  a picnic and big signs saying "The search is over and I hope it was great, now will you be my senior prom date," and "The luckiest girl I would be… if you say yes to… Prom round 3?"
"At first the promposal was just for Cody, but we wanted Dalton to tag along so he could be surprised at the end," Micheala said.  "We told him that we left his food in his car, so when he got to it, there were balloons and food with clever notes on them all asking him to prom.  It was really fun to do."

Junior Tate Green surprised his girlfriend, sophomore Cassie Bennett, with a promposal during the half time of his soccer game.  Cassie was sitting in the stands when she heard her name over the big intercom and looked onto the field to see Tate holding a bouquet of roses and his friends holding up signs spelling out "Prom?"
"I was very surprised when the announcer said my name," Cassie said.  "It was the sweetest thing anyone has ever done for me."
"Red is positive, negative is black.  I want to take you to Prom, that's a fact."  This is the message that junior Kara Mcpherson received when walking out to her car, along with red roses and her boyfriend Preston Davis.
"I was very surprised, and didn't expect it at all," Kara said.  He planned out a whole scheme and everything, and played it off really well!"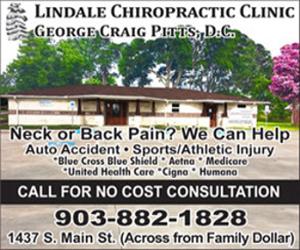 Leave a Comment
About the Contributor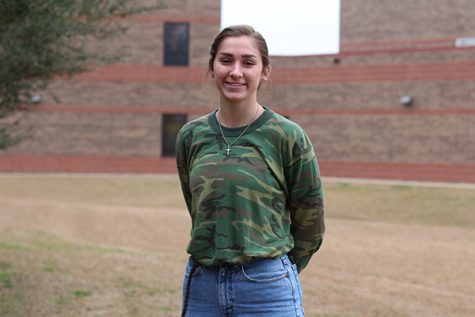 Lorin Reue, Assistant Editor
Lorin Reue is a junior at Lindale High School and a second year member of the LHS Newspaper staff.  Lorin spends  her time playing volleyball, basketball,...