Well-rounded students pursue greater opportunities
     Honors classes and dual credit classes all day are often followed by hours of sports practice after school. Some mornings start out with club or organization meetings before school even starts. After school time and weekends are consumed with community service, church and homework, not to mention making time for family and friends. This is the life of a well-rounded student.
     Seniors Hannah Saunders and Bryce Deupree have spent their whole high school careers focused on being well-rounded, to ensure that they have the best opportunities possible regarding their college careers.
     "I don't really focus too much on school," Saunders said. "I just really wanted to get the most out of my high school experience."
    Both students have participated in varsity athletics as well as being academically accomplished. Deupree is ranked 17 in his class while Saunders is the valedictorian.
    "My parents have always taught me to be motivated," Deupree said. "They want me to be actively involved in organizations and sports so I try to not get too caught up in [just] one."
    Along with the sports and academics, both students are heavily involved in the community and school extracurriculars. Deupree is the president of student council, and Saunders is the president of key club.
    "Get plugged in early," Saunders said. "As you get older you are going to get busier and you won't want to branch out."
    As their senior year comes to a close, the two students have begun making plans for college. Deupree will attend Mississippi State  to major in biochemistry, and Saunders is leaning towards Samford University for a degree in language and world trade.
    "If you're not proactive and you don't get involved you're going to be left hanging by yourself," Deupree said. "You want to be able to meet new friends because you never know what they can help you with."
Leave a Comment
About the Contributor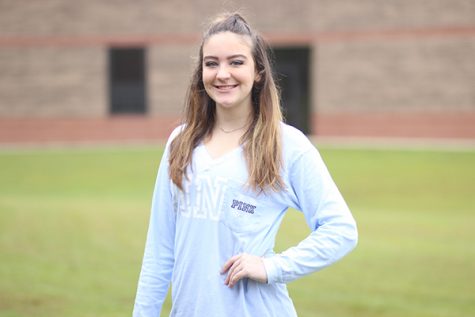 Kelsey Crews, Editor in Chief (Fall)
Kelsey is a senior who plays volleyball and competes in high jump. This is her third year to be on the newspaper staff. She is considering completing a...