Theater program puts on 37 plays in 40 minutes
On Friday the high school theater program began their performances of "The Complete Works of William Shakespeare, Abridged." Four seniors and one freshman gave a witty and creative interpretation of all 37 of Shakespeare's plays in 40 minutes.
"This performance was completely different from anything I have ever seen Lindale theater do because it was funny and so energetic," senior Emma Johnson said. "A lot of plays we put on are very serious and this was definitely a nice break from that."
The performance was directed by Ms. Stokes, the new tech theater, film, and theater production teacher. This is her second production with Lindale High School, but her fourth time directing "Shakespeare, Abridged."
"[The cast] did a fabulous job," Stokes said. "I know where we started and where we ended up. It was very impressive to see how much they could get done in the time they had."
The five cast members spent about 5 weeks preparing for this performance. Many performance required practicing until late the evening.
"It was a very active show," cast member Aaron Cortinas said. "We had to do a lot of running around from one spot to the next. It was  physically exhausting but rewarding none the less."
Despite a tornado touching down in Lindale and canceling the Saturday performance, the play was well received.
"The whole cast did an amazing job this weekend," senior Kessa King said. "I know they put a lot of work into this play, and I hope everyone else enjoyed it as much as I did. It was probably in the top five plays Lindale has put on."
View Comments (2)
About the Contributor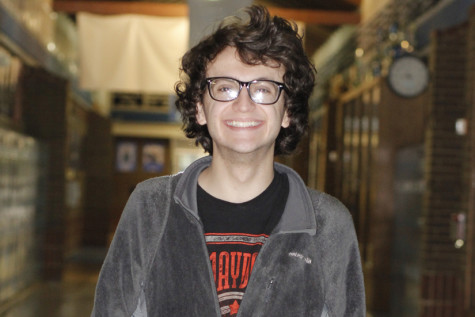 Drew Austin, Social Media Manager
Drew Austin is a senior at Lindale High School and a third year member of the LHS Newspaper staff. Drew is a vegetarian, and he loves animals more than...