District welcomes new teachers
New staff and teachers were welcomed to LISD by district administrators and local churches August 14.
Teachers and new staff members enjoyed a buffet breakfast sponsored and served by the Methodist Men of the First Methodist Church of Lindale. School supplies, gift cards, and devotional books were given to new employees. Superintendent Stan Surratt and district administrators introduced each new teacher.  Surratt also spoke to the teachers about what he expects.
"Some of the things that's common with great teachers is that they have passion,"  Surratt said. "So I'm asking you to have passion for your position, passion for your students, passion for your classroom."
Board Vice-President Kelly Cox  spoke about what others think of the community and how education is a part of that view.
"I talk to people who come to the city of Lindale,"  Cox said.   "[They come] because LISD is the bedrock of the community.  I truly believe that.  That bedrock is built by yall."
New employees later attended staff training at the high school and a welcome luncheon hosted by the First Baptist Church of Lindale.
"I believe that we have acquired some really quality people who have reputations of success," Career and Technology Director Brent Berryman said.  "We have 17 new teachers at the high school.  They are student-oriented and all come with great recommendations.  We are happy to have all of them."
The new hires  come from all over the state, and some were even recruited from out-of-state colleges.  They bring a wealth of experience to the district.
"It's always exciting to have new people on campus," Assistant High School Principal Stephanie Richard said. " The most exciting part is all the changes and ideas that they bring into Lindale to make it better than it already is."
After attending the morning events, the new teachers went back to their classrooms to prepare for the new year.
"I am so excited about the new teachers joining us this year,"  High School Principal Casey Neal said.  "LISD is an outstanding district.  We are blessed to be able to recruit so many talented teachers to work with our students.  I know that their enthusiasm and dedication will help take us to the next level."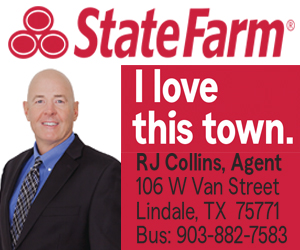 Leave a Comment