Oh, the places they'll go
Lindale seniors walk the stage
As the last rays of the evening sun filtered through the trees, you could hear the clapping of hands at the end of the LHS stadium.  The seniors of 2015 were getting ready to make their last walk across the field as one class.
The Lindale High School Class of 2015 graduated Thursday with over 240 students walking the stage.
"After tonight, you will no longer be a Lindale High School senior," superintendent Stan Surratt said.  "But you will forever be–a Lindale eagle."
The stadium was filled on both sides with family and friends bringing balloons and noise makers to celebrate the seniors and their accomplishments.  School board president, Matt Watts, spoke to the seniors about their legacy of coming from a place as special as Lindale.
"Our hope is the that the years you spent as a Lindale eagle were meaningful," Watts said. "We hope you learned from the tradition and character that make Lindale unique."
The valedictorian, Megan Seawright, and the salutatorian, Daniel Gerthe, both delivered commencement speeches to their peers.  In Seawright's speech, she referenced a prayer by legendary coach, Bear Bryant:
"This is the beginning of a new day. God has given me this day to use as I will. I can waste it or use it for good. What I do today is very important because I am exchanging a day of my life for it. When tomorrow comes, this day will be gone forever, leaving something in its place I have traded for it. I want it to be gain, not loss — good, not evil. Success, not failure in order that I shall not forget the price I paid for it."
Seawright then delivered her parting words as valedictorian to the Class of 2015.
"I hope everyone strives to make the most of every day."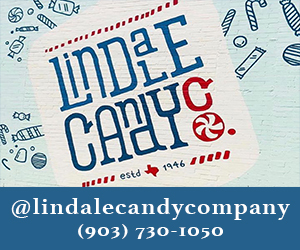 View Comments (2)