One last look
Getting to know the top 10 of 2015
This is a question-and-answer segment for members of the top ten of the class of 2015.
Alex Johnson:
What are you planning to do after high school? Why?
"I plan to do a discipleship training school program through Youth With a Mission where they teach you how to disciple to others and later become a missionary. I was having troubles deciding where I wanted to go to college, so I started playing about it and I thought this is what God wants me to do."
Daniel Gerthe:
What are you planning to do for a living?
"I'm planning on becoming a programmer and either start my own firm, or work for a big company like Google or Amazon."
Maddie Burton:
What are you planning to do after college?
"I want to pursue a masters in geosciences, and hopefully work out in the field and maybe work with my sister, then finally retire at age 27."
Gavin Downing:
What did it take to make it into the top 10?
"It took a lot of work, a lot of dedication, a lot of belief in myself, as well as moral support from my friends, and a lot of integrity not to bow down to the whims of cheating or peer pressure. I just feel like having the friends I have helped immensely with getting where I am today."
Divya Desai:
What are you planning to major in? Why?
"Biomedical sciences, I want to be a pediatrician, because I'm interested in the medical field I want to be able to help people and their kids."
Sam Smith:
Where do you see yourself in 10 years?
"I see myself living on the beach, with a degree in maritime administration possibly traveling to Alaska, Hawaii, and Japan,"
Ashley Ward:
What are you planning to do after high school?
"I plan on majoring in deaf education, my sophomore year I was in a play where we used sign language, and I grew a love for it."
Lily Hering:
What do you hope to be able to brag about at the 10 year reunion?
"Traveling and being able to see the world. I'm not saying it's a bad thing, but a lot of don't leave Lindale, and I want to be able to see the world, and take care of people. That's why I want to go into medicine, so I can help people and make things better, so hopefully I'll be able to not brag, but tell about my adventures."
Megan Seawright:
What advice would you give to aspiring underclassmen who want to be in the top 10?
"Don't slack off or procrastinate, be diligent and always do your work, and try to avoid end-of-school-itis."
Brooklyn Van Winkle:
How has your view on high school changed since freshman year?
"As a freshman it kinda feels like everyone is out to get you, but as your go through high school you kind of become a family."
View Comments (1)
About the Contributor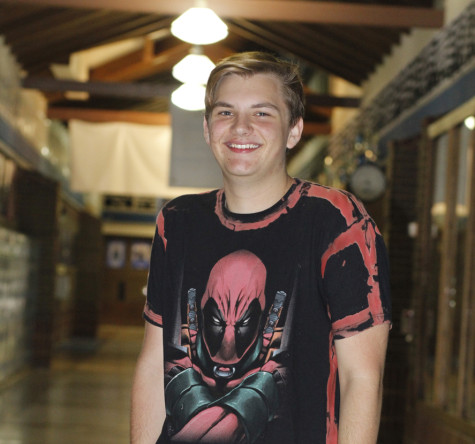 Lucas Bonds, Photo/Video Editor
Lucas is a senior at Lindale High School and second year Eagle Eye staff member. He loves music, games, and spending time with friends. He is a squad leader...