Shooting 'four' the top
Lindale students audition for RealEdge Presents Act IV showcase
Students auditioned for the fourth annual student showcase October 9. Sponsored this year by RealEdge Realty, students of various ages will be performing November 15 in the Performing Arts Center.
The student showcase is put on by the LISD Education Foundation each year, and has so far raised $50,326.89 for classroom projects and educational tools.
"The idea behind Act IV is to give a showcase of all the wonderful talents our students have," Superintendent Stan Surratt said. "It's just another way our students get to show off their wonderful talents."
Over 20 students auditioned to showing off their abilities. The LHS band, Starsteppers, LHS and LJH theatre programs, Keri's Dance Factory's "Party Dancers", cloggers Emilee and Bailee DeWolfe, and musical group of Carter Colvin, Mason Hilton and Brady Smith will perform as group acts. KDF's elite cloggers will round out the final number of the evening.
"We have a lot of different acts with some extraordinary kids," Act IV director Neda Morrow said. "With that much talent in the room, I am confident the actual Act IV performance will be awesome."
Solo acts will include Priscilla Sosa, Maiyah Sims, Whitney Bacon, Macy Dot Neal, Katie Moore, Bailey Enloe, Rebecca Richardson and Jamie Stephens.
"My mom was the first person I told," sophomore Katie Moore said. " I was surprised, very excited and honored that I was chosen."
Leave a Comment
About the Contributor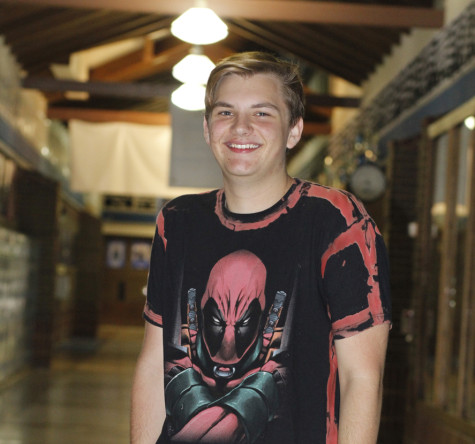 Lucas Bonds, Photo/Video Editor
Lucas is a senior at Lindale High School and second year Eagle Eye staff member. He loves music, games, and spending time with friends. He is a squad leader...