Top 10 Announced
The top 10 seniors will walk the graduation stage May 27. They will attend the top 10 banquet on May 19.
"Students in the top of your class, you have been given an awesome gift," counselor Tamica Collard said. "I encourage you to use that to serve others everywhere you go."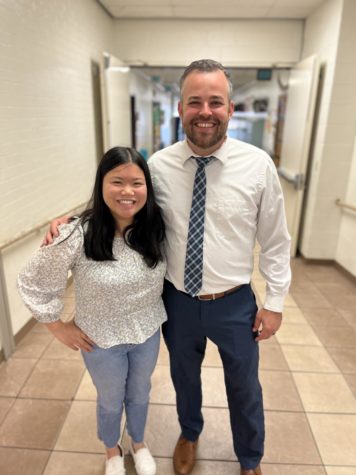 At rank number 10 is Lian Boone. Boone participates in band, Yearbook and UIL journalism and took many different Pre-AP and AP classes. Boone will be going to state this year in Editorial Writing. Boone chose to highlight her freshman year pre-AP Biology teacher, Steven Hitt, as the teacher who impacted her the most. 
"As far as I can remember, my teachers have always motivated and pushed me to do my best," Boone said. "If it weren't for their constant support I would not have made it to where I am today."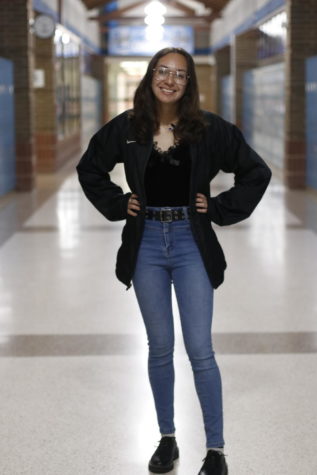 Next to Boone sits Jesika Miller at rank nine. Miller also participates in Yearbook and UIL Journalism as well as softball. Miller chose Meredith Herren as her honorary top 10 teacher. Herren taught Miller math her freshman and junior year.
"I really just got into the mindset that I would work hard in school, but also make sure that I didn't work myself to death," Miller said. "I wanted my high school experience to be fun, so I sort of just went with the flow for a while. Before I knew it, I was 9th in the class!"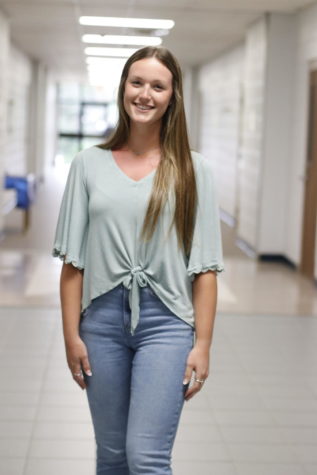 Elizabeth Watkins ranks number eight in this year's graduating class. Watkins spends her time competing in softball, NHS, and the Fellowship of Christian Athletes. She chose Katy Lyles as her honorary teacher. Lyles teaches Pre-AP Chemistry, AP Chemistry, and AP Biology to her students. Watkins has signed to East Texas Baptist University to play softball this fall.
"I play sports because God has given me an athletic ability to use to glorify Him," Watkins said. " I love playing the game, and I get to spend loads of time having fun with my teammates.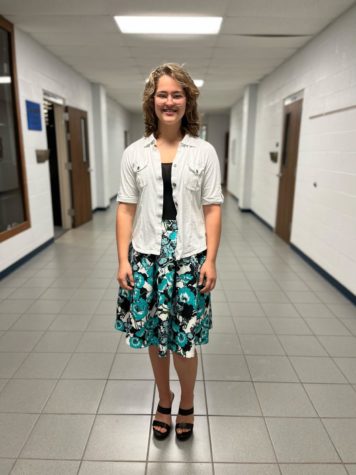 Band state finalist, Yearbook editor, and cross country runner Liviya Simmons ranked seventh among her graduating
class. She joined cross country her senior year and the girls team advanced to regionals. Simmons honored her Spanish teacher Laurie Streich as her top 10 teacher.
"She gave me a love for life and the wish to live it to the fullest," Simmons said. "and I'll be forever grateful for that."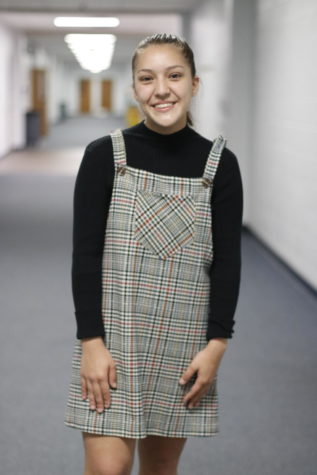 Ranking sixth is Cassandra Hartman. Hartman currently participates in the Pride of Lindale Band but has also taken part in cross country, soccer, and UIL. Hartman chose Stephanie Sembritzky, her TJC Algebra and Statistics teacher, as her top 10 teacher.
"It has been hard for me to find my destined career path," Hartman said. "However, through math UIL and TJC algebra and statistics with Mrs. Sembritzky I have found my passion for math and have grown the confidence to follow this path wherever it may lead me."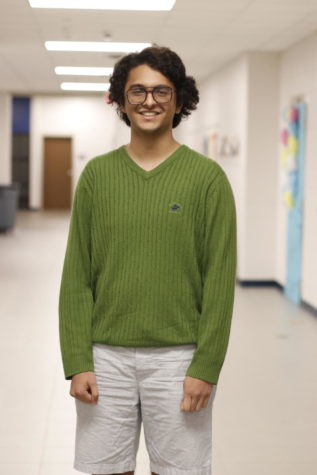 Participating in Speech and Debate in informative speaking, extemporaneous speaking, and congressional debate, Aryan Patel earned rank number five. Debate coach Rory Mckenzie was Patel's choice as his top 10 teacher.
"I am extremely proud of where I stand going into college," Patel said. "By challenging myself with countless AP and honors classes, I feel confident that I can excel in the college environment"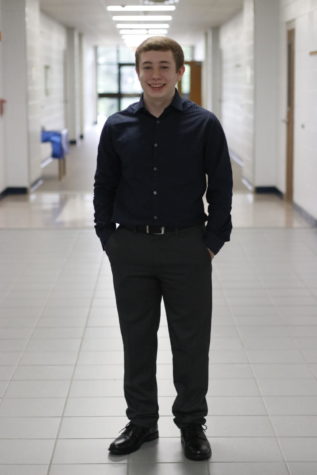 Over Patel at rank four is Troy Dane. Dane is a member of the UIL Science Team and a NHS officer. Dane chose Duane Walton as his honorary top 10 teacher. Walton taught Dane his junior and senior year and was also a Science UIL sponsor.
"I have always put my best effort into all of my classes," Dane said. "Whenever there is an important test coming up, I make sure that I am adequately prepared by studying days in advance rather than cramming the night before. I am thankful for all of my teachers' work to make me a better student."
Ranking third is Darby Woodrum. Woodrum chose Clemons as her honorary top 10 teacher. Woodrum participates in volleyball and softball and will be going to East Texas Baptist University this fall.
"I love the competitiveness of the games and the friendships I've created," Woodrum said. "I studied a lot and worked hard to get this spot."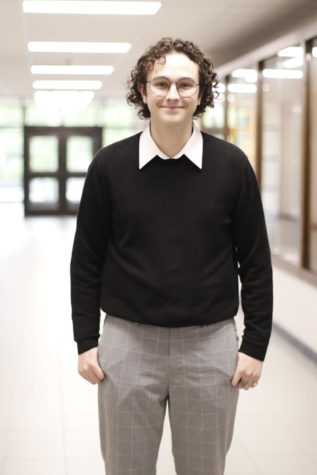 The 2021-2022 Salutatorian is Gavin James. James is the President of the Speech and Debate team, extemporaneous speech and prose interpretation, UIL Science, Current Issues and Events, and Essay Writing. He plans to either attend UT Austin or the University of North Texas. James chose to highlight his speech and debate coach JP Fugler as his honorary teacher.
"Having the opportunity to finally step back and evaluate my progress still isn't something I'm totally used to," James said. "However, seeing all of the people who supported me over the years express their pride for me has helped me understand and take confidence in everything I have done."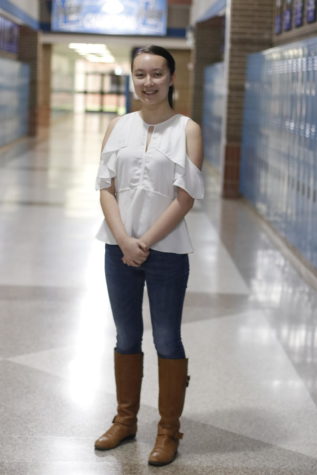 Finally, the Valedictorian of the 2021-2022 senior class is Vivian Lehmann. Lehmann is the yearbook editor-in-chief, competes in journalism UIL, and Model UN. Lehmann is going to state this year in 3 UIL Journalism events. She chose to honor her journalism coach and Yearbook Teacher Neda Morrow. 
"My friends and family were all very encouraging, and nothing I did feels like it can match up to their unwavering support for me as I struggled for the top spot," Lehmann said. "I am proud of myself for the work I did, but at the same time, nothing makes me prouder than the knowledge that there were people behind me every step of the way."
Top 10 rankings
Vivian Lehmann

Gavin James

Darby Woodrum

Troy Dane

Aryan Patel

Cassandra Hartman

Liviya Simmons

Elizabeth Watkins

Jesika Miller

Lian Boone