Art 1 Students Make Bowls for Charity
The art 1 students this past week have been working on firing the clay bowls which will be used for the art department's empty bowls event in the months of April or May. The bowls cost will be based on donations alone and the donations will be sent to local food pantries and food banks.
"This year when we were trying to figure out what we want to do with clay we really wanted to make an impact on the community," art teacher Rebbeca Harrison said. "While right now with everything the way it is with covid everyone could use a little extra support and even just a little thing is big to others which is why we choose this style of project."
Each student hand made their bowl with a slab while also using templates that they made or ones that were created for them. They also were allowed to customize the foot of the bowl with different textures or design elements.
"I've really enjoyed watching the students work creatively for something that they know they're not going to keep," Harrison said. "They still work really diligently to make their bowl really good for whoever purchases it which shows how much pride they have in their work."
This is the first empty bowls event that the art class has done. While in the past they had done other community outreach projects this project is solely for charity.
"I feel like this has also given the opportunity for students to show their creativity and uniqueness with each of their bowls," Harrison said. "From the texture or the design each student adds a different touch to their bowls which is amazing to see unfold."
The students were given this 6 weeks to design and create their bowl. After they are done being fired the students will then get them back and will put a glaze on them.
"We are planning big art day on March 2 which will be hosted here at the LHS cafeteria and it is going to be our fourth annual year for this event," Harrison said. "We are planning on highlighting artists from France which is really exciting and we're hoping that we'll have a big turnout from the community."
About the Writer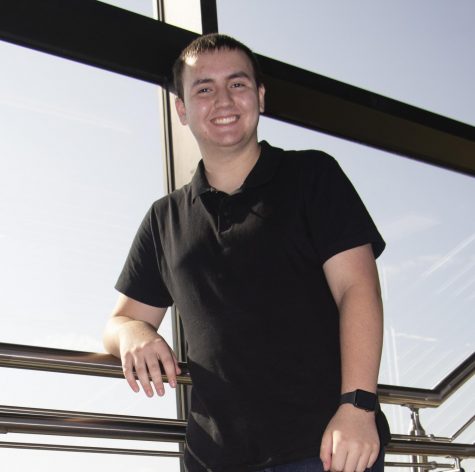 Andrew Velarde, Assistant Editor of Video
Andrew is a Junior at Lindale High School and is a second year member of the Eagle Eye staff as the assistant video editor. He is a third year member of...