EagleCast Welcomes New Member and Releases First Episode
The EagleCast podcast said goodbye to former members senior Kevin Willis and graduate Haley Bass, but also 'hello' to new member ,senior John Park. The first episode of the 2020-21 EagleCast is currently on the Eagle Eye website at LHSEagle-Eye.com. 
"I'm really excited about the opportunity to be able to be on the podcast this year," Park said. "I was on one episode last year and I really enjoyed doing it and being  part of it and I'm really looking forward to doing it for the rest of the year."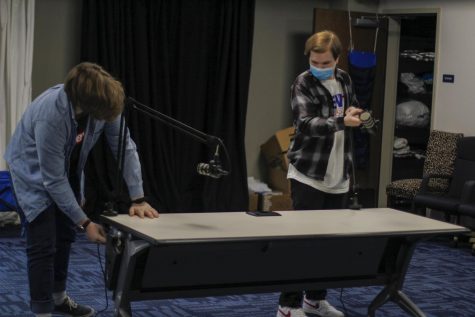 Though two members have left, one original still remains. Senior Zach Jones will continue to be on the podcast for this year. 
"I think that our main goal for the podcast is just entertaining people at the high school," Jones said. "Also just encouraging people to come to the Eagle Eye and check out the newspaper in whatever way they can. It's a fun and interesting way to sort of get involved with the student body and learn a little bit about what is happening at Lindale High School."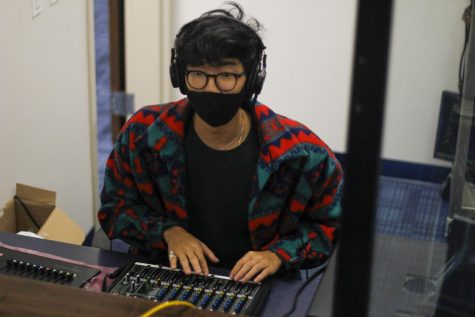 The first guest for the podcast this year was senior Jaret Allen, who was invited to discuss his accomplishments in football. Additional 'fun' segments occur each week including Hot Takes, Would You Rather, and more.
"[Zach and John] are so awesome," Allen said. "They're always super excited to work with me and they're always such boisterous people. I really like them together. [The podcast] is awesome. With me we went into some really good topics about football and such and we talked about the school, but we also did some extra stuff like 'would you rather' and some fun topics that were really interesting."
Zach and John will be releasing new episodes about every few weeks. Make sure to stay tuned and enjoy the EagleCast.
"The students [and] community should listen to our podcast because it is an uplifting, lighthearted escape from the current world we live in," newspaper teacher Neda Morrow said. "We want people to learn a little, laugh a little, and just enjoy something that doesn't involve drama or politics or negativity."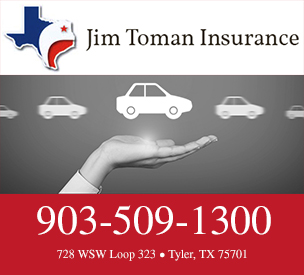 About the Contributors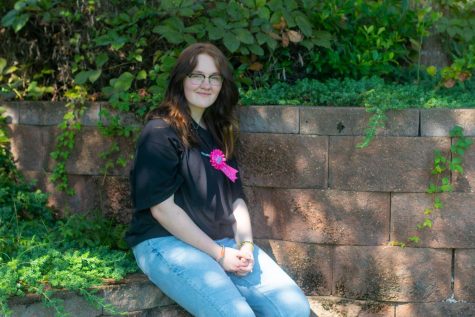 Kylie Hester, Co-Editor-in-Chief
Kylie Hester is a Junior at Lindale High school and a UIL state qualifier in journalism. Kylie placed second in news writing her sophomore year. As well...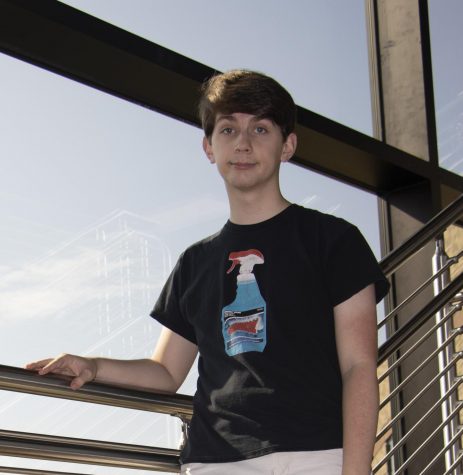 Brady Blaylock, Managing Editor of Videography
Brady is a senior at Lindale High School and is the video editor in his third year on the Eagle Eye staff. Brady is a member of the LHS band where he plays...