Sophomore Eagle Scout Project Brings Accessibility to Local Park
   Sophomore Jaycob Kenney recently completed his Eagle Scout project.  He was able, with city permission, to add handicap accessible features to Pool Park.
   "When I was building this, I thought of my cousin." Kenney said. "She has cerebral palsy and uses canes now, but this was before she got them. Now, she's able to get into the park."
   Kenney spoke at a city council meeting about adding a platform to help those in wheelchairs get onto a swing, as well as well as including  ADA (American with Disabilities Act) equipment if the funds allowed. Mayor Pro- Tem Ginger Sims brought the motion to the table, and it was seconded by City Council Member Clyde Harper. All five members voted in favor unanimously.
   "It felt good to to do this for the community and my cousin." Kenney said. "Especially that beforehand, none of the parks were handicap accessible."
   After speaking to his scout leader, Ray Tew, Kenney talked to Lindale park managers and examined costs, funding, layout and equipment to be placed in the park. Kenney received check donations from Kiwanis to purchase the items.
   "The equipment is now in Pool Park, "Kenney said. "It can be accessed by ramp, and there's a small basketball goal and swing that someone in a wheelchair could get into.  It's really cool to see the stuff I did in the park now.  I hope my cousin will enjoy it."
Leave a Comment
About the Contributor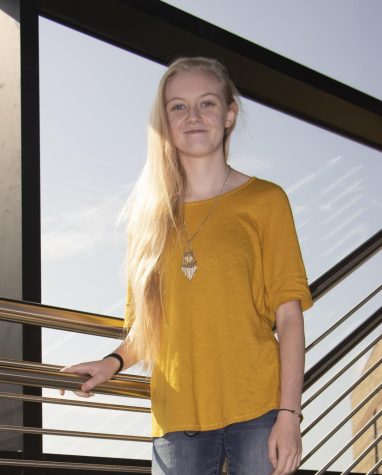 Caroline Phillips, Assistant Editor of Sports, Social Officer
Caroline is a senior at Lindale High School and a third year member of the Eagle Eye Staff. Caroline enjoys listening to and playing music in her spare...