Football Dominates in District Play [Stat Recap]
 The Eagle football team is currently 7 games into their season. After a rocky start in non-district, going 1-2, the Eagles have bounced back and have gone 3-1 so far in district. In non-district play, they lost to Kaufman  with a score of 33-52 before coming back to beat Forney 31-27 on a rainy Friday night at home. Following the win over over Forney, the Eagles traveled to Van, where they lost 28-50 in a tough game.
After a week off, district play began for the Eagles. They started off with a 21-47 loss to 1st place Marshall. However, the Eagles have played better after the loss, winning three straight district games in October, beating Nacogdoches 42-30 and Hallsville 42-28, both away and then Whitehouse in a tight game at home, which they won 19-14.
So far this season, senior quarterback Dillon Heinaman leads the team with a total of 1,619 yards and 15 touchdowns. Also on offense, sophomore Jordan Jenkins has 13 touchdowns on 165 carries for 987 yards, earning approximately 6 yards per carry. Junior Connor Boyette leads the receivers with 435 yards from 46 receptions, earning 9.5 yards on average for each reception. Seniors Brennan Moore and Colton Brown are tied with 25 receptions and 3 touchdowns apiece. Moore has earned 364 yards while Brown has 253 yards this season. Sophomore Jaymond Jackson and junior Dylan Worrell have combined for 23 receptions and 198 yards each game.
On defense, junior Kolton Primeaux has 2.5 quarterback sacks and leads the team with 43 tackles, 18 of which were solo tackles, including 1 tackle-for-loss and two passes broken up. Sophomore Airik Williams has 39 tackles, 27 of which were solo tackles, three tackles-for-loss in addition to one touchdown, three interceptions, one caused fumble and one recovered fumble. Senior Jaron Covey is next with one interception, 19 solo tackles and 36 tackles in total. Following them, juniors Matthew Grady and Walker Oglesby and sophomore Jaymond Jackson have a combined 41 solo tackles, 71 total tackles, four fumble recoveries, 7.5 quarterback sacks, seven broken up passes and seven tackles-for-loss.
For the special teams, sophomore kicker Landon Love has made one field goal out of two attempts and is 24 for 26 on PATs for a combined 27 points for the Eagles. Senior punter Cody Pike has 60 for long, 17 punts for about 39 yards per punt and a combined 669 yards. For the kick return team, junior Connor Boyette has 81 yards on seven kick-off returns and 19 long with about 11.6 yards per return. Sophomores DJ Walton and Jordan Jenkins are also on the kick return team. Walton has two kick-off returns, 43 yards, which is about 21.5 yards per return, with 22 long. Jenkins has five kick-off returns, averaging 27.6 yards per return with 33 long for a total of 138 yards.
The Eagles will try for their fourth straight win on Friday in Mt. Pleasant at 7:30. After that game, they will play Pine Tree and Jacksonville at home on November 2 and 9, respectively. The team is currently tied for second place in the district with Whitehouse.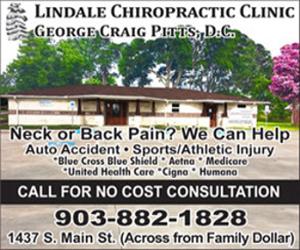 Leave a Comment
About the Writer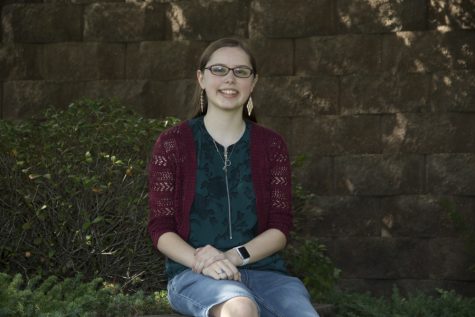 Colleen Starkey, Editor-in-Chief
Colleen is a senior at Lindale High School and is the Editor-in-Chief and sports editor for the Eagle Eye staff. Colleen is involved in UIL, band and is...