Life Skills Class Presents Horse Show This Weekend
Three students of the Community Based Instruction (CBI) class will participate in the Special Needs Horse Show Presented by Blessings Miniature Horse Farm at 1 p.m. on Saturday. The show will be conducted at the Lindale Rodeo Arena and is open to the public.
"My heart is humbled and overjoyed to see our kids become a blessing in the community," Kim Saunders, teacher and daughter of farm owners, said. "Not only are they blessed, but they bless anyone they come into contact with."
The event is still in need of one more judge, and in order to fill this role, one must "love our kids and be able to pretend to know something about horses." Students Clark Grace, Hannah Irwin and Brandon Pullen will be showing the animals.
"I feel honored to be a part of this knowing how much it means to them and their families," junior Jaci White said. "I love each and every one of these kids. I think that this is an amazing event and I am beyond blessed to be a part of it."
Each CBI student showing a horse will be accompanied by Key Club helpers including juniors Kaitlyn Barrington, Faith Rogers and Jaci White as well as sophomores Bailey Spencer and Sidney Arnold.
"The main goal of a worker is to help these kids feels loved and special," junior Faith Rogers said. "Having them participate in an event like this helps them express themselves in a way that they can't necessarily do at school, and as a worker, you're there to encourage this and stay positive."
The CBI class works at the farm every Thursday by grooming horses, mucking stalls and learning to lead and show the horses. The farm's owners, Don and Nancy Walters, participated in horse shows in the past and came up with the idea for the students to have a show of their own.
"My parents have always loved well and blessed others," Saunders said. "This is not a surprise they would be a part of this, even initiate it.  I think [the horse show] is a fun way to get some kids out of their comfort zones and have a great time while building confidence."
"
I think that this is an amazing event and I am beyond blessed to be a part of it
— junior Jaci White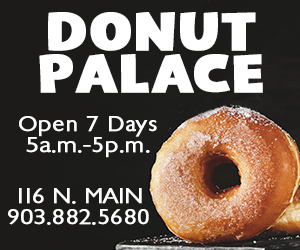 View Comments(1)
About the Writer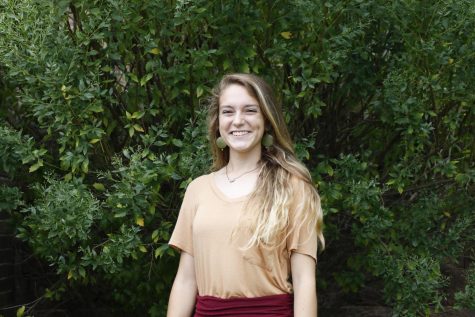 Adrienne Parks, Social Officer
Adrienne is a senior at Lindale High School and the social officer for the Eagle Eye Newspaper Staff. She spends her time as a member of many organizations...