Band and Choir Prepare for Solo and Ensemble
Band and choir students are currently preparing for the Solo and Ensemble contest in February. Both groups are spending class time and rehearsals before and after school for the contest.
"[Solo and ensemble] gives us the chance to work with the students one on one and in small groups to help develop their individual needs," band director Steven Moore said. "The students improve both their individual and ensemble playing skills. This in turn helps to improve the band as a whole as we go to UIL Concert and Sight Reading Contest in April."
In choir, the songs that students take to competition are typically in a foreign language and have a specific difficulty rating. If the song is rated a one, the most difficult, students have the chance to take the song to state.
"Students choose pieces for the UIL Solo and Ensemble based on their skill set and challenging themselves," choir director Casey Halbgewachs said. "They choose pieces from the state mandated prescribed music list, and most students choose pieces in a foreign language such as Italian, French and German. The contest allows students to challenge themselves to perform music as soloists, opposed to as choir members, and choose their own difficulty of music."
In band, students perform Chamber music, which is different from usual marching music. As in choir, the pieces have difficulty ratings of one, being the most challenging, and three, being the easiest.
"I find it fun and very enjoyable to play these songs that we don't normally perform," junior Colby O'Connor said. "Being a saxophone, I get to play jazz music when I usually don't get to."
Rather than a competition where students compete against each other, solo and ensemble is one that gives students a chance to compete for a score. They are rated on a scale from one through five, with a one being the highest rating.
"If you make a one [at solo and ensemble], it's a really huge accomplishment," senior Rebecca Richardson said. "It's not easy to do, but it's really fun and fulfilling because you're challenging yourself to do the best that you can."
Choir students compete at Robert E. Lee High School. Band students, however, compete and host the contest at LHS.
"A typical contest begins by arriving at school about an hour and a half before the assigned competition time to warm up before competing," junior Cody Tew said. "Eventually you, and your ensemble walk into the room, meet the judge, sit down and do your best to perform at the highest level. All the hours of practice come down to this run through, and nothing else matters. After the last note, all the anxiety disappears and the judge gives pointers on how it could have been better as well as complements on what was done well."
Students in choir spend the entire month of January rehearsing their pieces, and students in band receive their music before winter break begins. If competitors receive a one, which is the goal, they compete at state in Austin in May.
"
I find it fun and very enjoyable to play these songs that we don't normally perform. Being a saxophone, I get to play jazz music when I usually don't get to."
— Colby O'Connor
"I choose to participate in Solo and Ensemble because it allows me to play technical music with friends and become a better musician overall," Tew said. "Practices are before and after school and consist mainly of running through the music numerous times, to the point that it becomes instinct and mistakes are minimal. The process of Solo and Ensemble can be painstaking, but at the same time, it is worth it."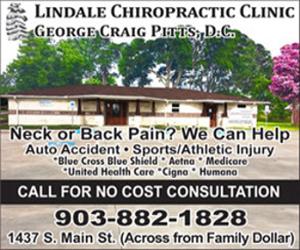 Leave a Comment
About the Writer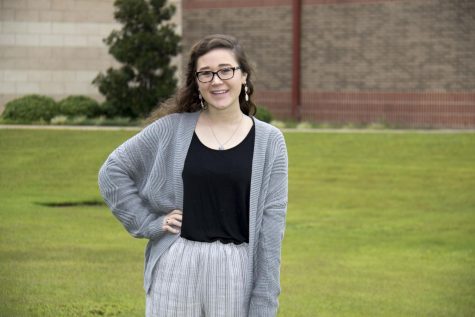 Annie Evans, Managing Editor
Annie is a senior at Lindale High School and the Managing Editor for the Eagle Eye staff. Outside of newspaper, she is a stage manager for the theatre...