Football and Cross Country Prepare for District
Football and cross country have been working since August to prepare for district
The district cross country meet was in Ennis Thursday and football will begin district play tonight in Nacogdoches. The teams have been preparing for district since early August.
"Our district is one of the best in East Texas," cross country coach Chris Grotemat said. "I'm so proud of how our students have improved each week."
Cross country has participated in six meets leading up to the district competition. Last week, the home meet at Garden Valley was held to help prepare runners for the difficult course that Lindale ran in Ennis at Jaycee Park.
"Going to district with all my wonderful teammates is a great experience to look back on as a memory from senior year," senior Adrienne Parks said. "It was a great finish to a fun season, and I'll definitely miss seeing my team every morning."
The coaches and students worked to advance to the regional competition at Sam Houston State University October 23. To advance, the teams needed to place in the top three schools or an individual had to place top ten in his or her race. Freshman Colton Taylor placed eighth in the varsity boys and is advancing to the next level.
"
I'm very excited and I feel honored that I get to represent Lindale at the regional meet."
— Colton Taylor
"It was really fun getting to know my teammates and running with them at district," Taylor said. "I'm very excited and I feel honored that I get to represent Lindale at the regional meet."
Varsity football has participated in six games leading up to the first round of district this season. The team is 3-2 in preseason and hopes to keep a solid record throughout district play.
"I think we are prepared," head football coach Chris Cochran said. "We have gotten better every week in non-district. We feel really good and we have a lot of confidence right now."
The football team must place top four out of all district competitors to advance to playoffs. Coaches and athletes alike believe in the strong team this year and the positive culture that the players have encompassed.
"We're just kind of pumped up to start district and go out there and win," senior Corbin Johnson said. "I think if we play how we know we can and finish the job then we can go make a run in the playoffs."
Leave a Comment
About the Writer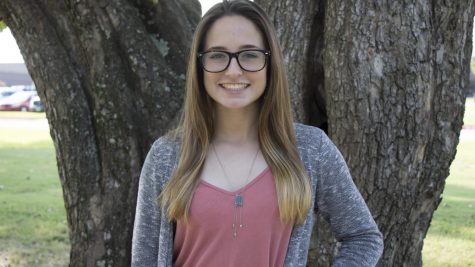 Tyra Rodden, Sports Editor
Tyra Rodden is a senior at Lindale High School and the sports editor for the Eagle Eye staff. She competes in softball, track, cross country and UIL. She...