Not your regular summer school [video]
Area students participate in workshop
Staff members and advisers from area newspaper and yearbook programs met  June 29 and 30 to participate in a workshop to prepare for the upcoming year.  Sponsored by Balfour and Whitehouse High School, the workshop covered a range of topics including technology training, theme development, and writing.
"Journalism teaches all kinds of skills," Balfour yearbook company representative Debbie Vaughn said. "Even if you never become a journalist or never write anything, those are skills that you use."
Over 11 schools showed up to the workshop and participated in different activities depending on what their staffs needed. The workshop helped the staffers by informing them on many different ways they can improve on their newspaper or yearbook.
"There are a lot of kids here," newspaper teacher Kevin Berns said. "Students are really excited about learning more about their publication and how to improve what their school is doing."
The workshop helped students create a plan of action before the beginning of the 2015-2016 school year. The students were able to get a start on the material they will be tackling.
"I think the yearbook staffs will have their covers designed and have a jump start," Vaughn said.  "They'll be ready to start designing the book and they can put more effort into how they design."
The students were taught by  journalism teachers and Balfour staff members.  Each school was able to spend time with a graphic designer to work on their covers, and classes in InDesign, Photoshop and photography were included, as well as yearbook design and newspaper development.
"I've learned a lot about what we can do to improve our newspaper and our publication for the incoming year," Drew Austin, Lindale's newspaper social media officer said. "I think what Mr. Berns has been teaching us will really help us a lot with that. "
Participating in this workshop allowed students to improve how memories and stories are shared in our local communities.
"Journalism is important, especially in high school, so we can relay stories to people that maybe they might not know or wouldn't care about," Henderson newspaper student Tristan Bennett said. "When they read it in the newspaper they think it's cool, and I just like being a part of that."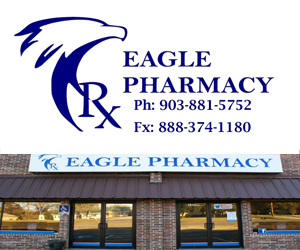 View Comments(1)