Home is where the art is
Students advance to state in VASE
They wait for the results, shifting nervously in their seats. They silently evaluate their art, self-judging to get an idea of what the judge might think. The results are posted and they erupt with contained anxiety and joy. It's exactly what they had hoped for!
Art students Makayla Mahloch and Emily Macon will be advancing  to state in the VASE competition April 24.
"It didn't really hit me until way later," Mahloch said.  "It still catches me off guard."
The Visual Art Scholastic Event (VASE) is a competition for students that gives them an opportunity to bring artwork created in their classes to a regional event. They are interviewed by a judge who evaluates their work based on a standard rubric. Academically eligible high school students in grades 9-12 enrolled in a Texas public or private school can participate.
"My art classes help them by giving them a lot of experience they need," art teacher Walter James said.  "It helps them to gain practice and also learn new skills they may potentially need."
Both students participating in state wish to pursue a career in art.  Makayla hopes to specialize in painting and photography and Emily hopes to specialize in graphic design.
"This is my biggest year in art because I want to pursue this after high school," Mahloch said.  "I need to start making accomplishments like this so I wasn't going to take no for an answer in this competition.  I was definitely aiming for state."
Neither one of the participants have been to state in VASE before.  They hope to learn a lot and gain a great experience.
"I feel very accomplished," Macon said.  "I knew the photo I took would do well, but I didn't know it was going to do that well.  I was like 'wow.'  I'm still in shock."
Leave a Comment
About the Contributor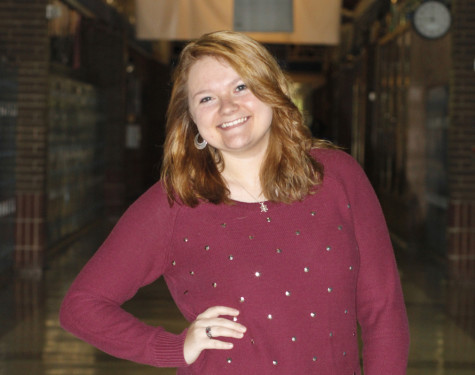 Emily Fry, Editor-in-Chief
Emily Fry is the Editor-in-Chief.  She is a senior and a second-year member of the LHS Eagle Eye. She loves writing, reading, sleeping, singing, and...