Art Students Create Portraits for Cameroon Kids
     Students of Rebecca Harrison's art class participated in sending portraits to children in Cameroon. The class worked in association with the Memory Project to get the photos to the foreign country.
     "The students created their portraits in any media of their choice," art teacher Rebecca Harrison said. "Some used digital drawings, some graphite and some used mixed media like graphite and watercolor." 
     The Memory Project is a non-profit organization that connects children around the world with select art students in America. Each student receives a photo of a kid and is tasked with recreating the portrait in their own work. 
     "Creating the portrait was pretty challenging for me," senior Grace Barr said. "I'm glad I had the opportunity to make it and I hope that the kid in Cameroon enjoys it as much as I enjoyed drawing the piece."
     Students were free to express their artistic skills and add their own style to their artwork. Earlier in the school year, select students also sent portraits to kids in Venezuela. 
     "I absolutely love participating in the memory project every year," Senior Allison Somes said. "It makes me so happy knowing that I am providing such an important piece of artwork for a kid who doesn't always get the opportunity to see pictures of themselves."
About the Contributor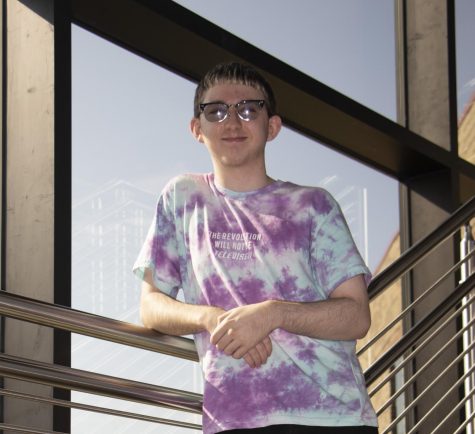 Conner Belcher, Staff Writer
Conner is a senior at Lindale High School and a first year member of the Eagle Eye Newspaper. Conner is also a member of the Lindale band, where he plays...