Seniors Selected as Outstanding Young Persons by Rotary Club
     Seniors Jacob Koeshall and Emma Grace Cox have been selected by the Rotary Club of Tyler for the Citizens Club to honor outstanding young persons. Every year administrators select two students for this honor. 
     "It's really incredible to be one of the two people chosen for the award," Cox said. "I really respect the administration at the high school so to know that they chose me for this award out of everyone from the school is a really incredible feeling."
     To be named an Outstanding Young Citizen, a student should be exceptional in the practices of citizenship, cleanliness, thriftiness, loyalty, courtesy, honesty, service, dependability, sportsmanship, scholarship, and leadership.
     "It was really humbling to be recognized as having all of the qualities that they described a young leader as having," Cox said. "My parents have always said this thing that when I leave my house, I represent my family name constantly, so I try to do that as much as I can in the best way. It's really cool to have been recognized for my hard work."
     In addition to the honor, there will be a short biography published in the June/July edition of the Tyler Today. They will also receive a "Little White Book" published by the Rotary Club.
     "Being in the newspaper is great, though what really stands out to me is that I was able to set an example for younger kids who may look up to me" Koeshall said. "That's what I'm most thrilled about with this award."
     This spring is the 90th year that the Rotary Club is rewarding students. The select membership in this club is composed of a young man and a young lady from each junior and senior high school in Smith County, Texas College, Tyler Junior College and the University of Texas at Tyler.
     "It is an honor to be recognized for something like this," Koeshall said. "It really shows that hard work does not go unnoticed."
About the Writer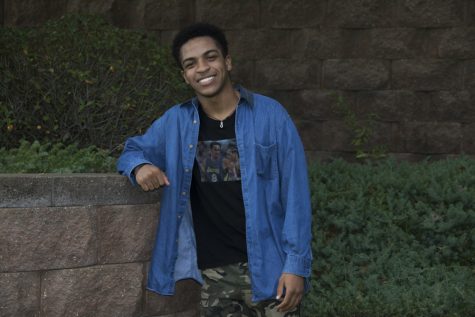 Kevin Willis, Staff Writer
Kevin Willis is a junior at LHS and a first year member of the Eagle Eye staff. He is also a first year member of theatre program. In his free time, Kevin...