Turning the pages
LHS graduate Micah Simmons continues to give back
All eyes are glued to Lindale High School Graduate and college football player Micah Simmons as he stands at the front of the class and gets ready to read a storybook. The students watch his every move and dream of one day being just like him. As he turns the pages in the book, Simmons is reminded of how the younger generations are looking to him as a positive example.
While in high school, Simmons volunteered to read to younger students in the Lindale School District. As a college student, Simmons still finds time to read to kids. On Feb 14, Simmons read to a group of 3rd grade students at Sea Isle Elementary in Memphis.
"It's pretty easy to get caught up in the everyday routine of playing a sport and forget about the bigger picture of life," Simmons said. "Going to these schools has helped remind me just how big of an impact I have on the next generation. As an athlete, I am always being watched by someone who wants to be like me."
Simmons has carried on playing football in college at the University of Memphis. He is studying Exercise and Sports Science with a minor in Spanish.
"Being a part of a football program, you have many opportunities to give back to the community that you play for," Simmons said.  "We have specific people in our department that oversee community service that will let the team know if there are opportunities available. From there it's just a matter if whether or not your schedule allows you to volunteer in these opportunities and if you are willing."
Simmons says that his purpose in reading to kids is to give back to the community and showing those students that somebody cares. Simmons says that being on any sports team, especially a college football team, you are put in a spotlight and lots of kids look up to you.
"Getting to read to those kids was awesome, but it wasn't just about the reading," Simmons said. "It was about getting around the kids, showing them that they are loved and appreciated, and that there are people out there that care even though they may not realize it. It's really easy to go through life and live your day focused on nothing but "me, me, me", but in reality, life is so much bigger and more important than just yourself."
Leave a Comment
About the Contributor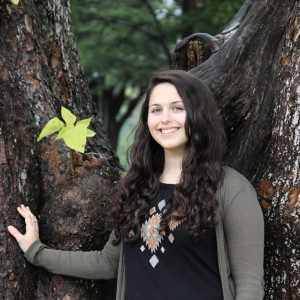 Nikki O'Connor, Editor
Newspaper editor Nikki O'Connor is a third-year staffer for the Lindale Eagle Eye. You can find her exploring the outdoors, kayaking or baking tasty...