Newspaper Staff Begins Podcast
Sam Lee, Assistant Editor of Photography/Tech
November 8, 2019
The newspaper staff started the EagleCast podcast October 18 and is hosted by juniors Kevin Willis and Zach Jones and senior Haley Bass. The podcast was started due to the high demand throughout the school from students. 
 "To listen [to the EagleCast], go to the Spotify link directly on the Eagle Eye website at lhseagle-eye.com, and this link will take you directly to our episodes," EagleCast sponsor Neda Morrow said. "We will send [a form] out every six weeks where we take ideas from the students themselves for things they want to hear."
The goal of the EagleCast is to inform the school and community about the news in an exciting and lighthearted way. This motivates people to check out the Eagle Eye to see how much news, features, and pictures are provided for the community. 
"I think that it will be another way to get students to engage with the things," Bass said. "I think its chief purpose is just to entertain students to encourage them to use the Eagle Eye so that they'll be more informed."
The podcast informs students about what is happening in the school. It uses segments like "The Great Debate" or "Haley's Advice" segment to make students more involved.
"For entertainment purposes, [the podcast] talks about things like pop culture, and we have the great debate," Willis said. "Even to push out to the students, we have [an] advice segment where they can say anything they want, and Haley will give him advice and help them out." 
Even with the release of the first episode on October 18, students are already sending positive feedback. This encourages the EagleCast to create more content for the people.
"I loved listening to the EagleCast," junior Savannah Lillich said. "Hearing my friends talk about news in an interesting way made me feel more involved and informed. [I] really can't wait for the next episode and what the podcast has to offer for me and the community."
About the Writer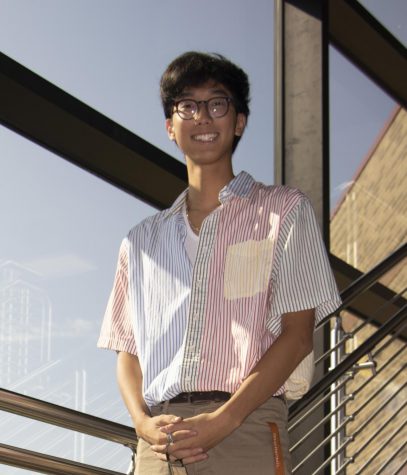 Sam Lee, Assistant Editor of Photography/Tech
Sam is a senior at Lindale High School and is a second year member and the assistant editor of photography  and technology of the Eagle Eye staff. Sam...