Baseball Competes over Spring Break
Over Spring Break the baseball team was in action in College Station as well as non-district games. The Eagles went 3-0-1 in the College Station tournament and 2-0 during our non-district week to bring the overall record to 11-3-1.
Lindale-9 Brook Hill-1 Collin Cooper threw 4 IP, 3H, 9K, 0R. Cooper will give his game ball to Coach Klein.
Lindale-5 All-Saints-4 Travis Brown went 3-3 with a double and 1 RBI. Travis is giving his game ball to Mrs. Herron.
Lindale-7 Del Valle-4 Jamey Richey was 2-2 with 2 doubles and 3 RBI. Jamey is givign his game ball to Mr. McNiel.
Lindale-3 Magnolia West-0 Cody Pike came out of the bullpen and threw 3 shutout innings. Cody will give his game ball to Mrs. Quarles.
Lindale-10 A&M Consolidated-3 Chase Rozell 2-4 lauching his first Homerun while adding a double as well. Chase will be giving his game ball to Mrs. Kirklin.
Lindale-22 Brook Hill-3 Chase Rozell went 4-5 with 3RBI and 3 Runs. Chase is giving this game ball to Mrs. Speaker
Lindale-13 Athens-2 Jamey Richey went 4-4 with a double and three triples. Jamey is giving this game ball to Mrs. Emily.
The baseball team is back in action tonight as we celebrate 8 seniors. Travis Brown, Brad Burckel, Collin Cooper, Conner Heller, Kollin McCartney, Joe Noble, and Kale Walters. Come out and support our seniors tonight at 7:00.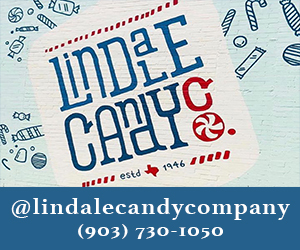 Leave a Comment