Psychology Students Teach Others About the Brain
They walk to the front of the lecture room, set up their presentation, and get ready to teach their part of the brain.  Psychology teacher Amy Shively is having her students teach the life skills classes about the brain. Each group had to pick a part of the brain, create a presentation over it, and present to the group.
"The students are to pick an area of the brain and they research it and they have to teach a lesson about how that area of the brain works," Shively said. "[Also] if they were to get hit in that area of if there was an injury to that area, what would be the consequences of that."
Shively wants her students to get more of an interaction with the life skills kids then they  normally get. She hopes the life skills kids will be able to build relationships and have a familiar face they can rely on.
"I think that being able to see somebody in the hallway and have that recognition [is important]," Shively said. "Knowing that that person has done something to help you and that they care is kind of important."
Each class had 4 groups, each of which would pick a section of the brain and make a interactive presentation for the class. Groups could use tangible props to aid in their presentations such as play-dough or do interactive activities such as magic tricks.
"I hope the life skills kids get some sort of knowledge of how their brain works," student Hunter Rogers said. "But really another part of it is really just the interaction between us because I feel like as a school we don't really have enough interaction between us and the life skills class and I really think there needs to be more interaction there."
Leave a Comment
About the Writer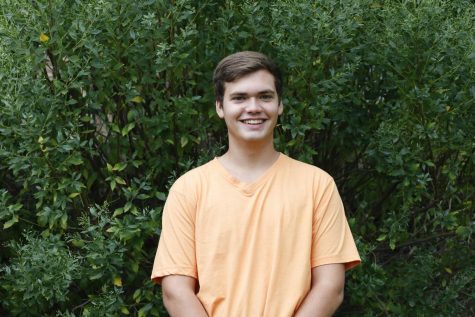 Caleb Smithee, Staff Writer
Caleb is a junior and second year Eagle Eye staff member. He enjoys spending his time playing the drums, bass, and ukulele, and he is in his church's...