Behind the scenes
         For all things competitive, rituals are usually involved.  Whether they be for the simple tradition, or to get everyone excited for the upcoming activity, they are important. For the Lady Eagles basketball team, pre game rituals play a big role in their performance.
         "The main thing I try to do is to make sure they understand what potential they have," head coach Adam Mcmahon said,  "and the opportunity they have to keep getting wins; to keep winning tournaments and hopefully win district."
        Pre game rituals set the tone of a game.  Some players say that when everyone is pumped up before a game, they usually play well, and when some people are "quiet," or "to themselves," the outcome is not as pleasing.
         "Our pregame rituals allow us to dance in unison, and it helps us bond because we are all together and it is really fun," senior Sarah Hall said.  "We are extremely focused, and we go in there wanting to win, with minimum mistakes; we are in it to win it and we fight."
         Aside from rituals, the Lady Eagles have a powerful pre-game warmup routine.  This usually begins with team stretches and leads into drills.  To prepare the players for their game, the drills incorporate specific features that lead into important/game changing aspects of the game.   
         "We do this one drill where we throw a ball off the backboard and rebound it and throw it into another line," senior Michaela Walker said.  "It is called our close out drill.  We also do a shell drill which is four on four, and it helps us with our game defense."
         Head Coach Adam McMahon has a theme for this season: to fight.  He wants to see which of his players are going to fight for every loose ball, for every rebound, for every win.  This theme is used before every game by McMahon to get his players ready to play.
         "I want to know which girl is going to be tougher," McMahon said.  "I think that my girls have risen to the challenge.  I try to motivate them to play hard and with energy, to come out and fight."
Leave a Comment
About the Contributor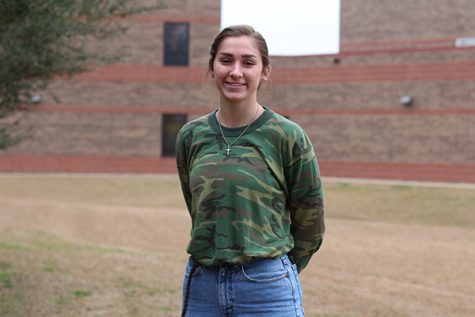 Lorin Reue, Assistant Editor
Lorin Reue is a junior at Lindale High School and a second year member of the LHS Newspaper staff.  Lorin spends  her time playing volleyball, basketball,...