Tennis advances to area competition
  Varsity tennis competed at area competition October 7 after placing third at district. The junior varsity team was named district champions after an undefeated season.
"This is the first time we've had this many kids involved in tennis," head coach Randall Namanny said. "It's pretty cool and really exciting."
During this part of the year, tennis players are involved in what is called team season. Students compete to win ten matches, between both boys and girls, before the opposing team does. Team chemistry plays an important role in this process.
         "Overall as a team I think we did pretty well," senior Brian Beggs said. "I feel like we as a team have just grown to where [tennis] is more fun."
         The athletes practiced everyday after school and during their own personal time. Multiple tournaments and other competitions were scheduled earlier in the season to prepare for district and area.
    "We do a lot of drills and we practice for an extremely long time," sophomore Jaede Long said. "It takes a lot of work and a lot of time."
           At area, varsity fell short during a close match against College Station. They lost 10-8, but the athletes were able to compete at their highest potential throughout the entire match.
              "It was really tough but at the same time it gave me motivation to try even harder," Long said. "If there was a ball that was extremely hard to get to, I was just motivated to get to it no matter what."
Leave a Comment
About the Writer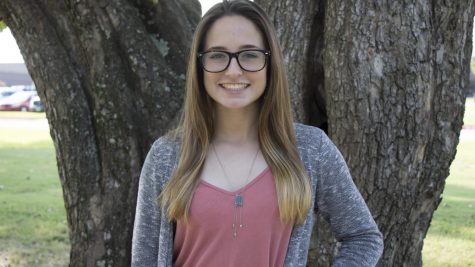 Tyra Rodden, Sports Editor
Tyra Rodden is a senior at Lindale High School and the sports editor for the Eagle Eye staff. She competes in softball, track, cross country and UIL. She...