iPhone 7 Make or Break?
The new iPhone 7 was delivered to homes in Lindale on September 16th. The phone was released September 7, 2016 and has been the recent highlight of Apple products.
"We're incredibly excited about things we're working on. Incredibly excited," Apple CEO Tim Cook said in an interview with  CNBC "Mad Money" host Jim Cramer. "We've got great innovation in the pipeline, new iPhones that will incent you and other people that have iPhones today to upgrade to new iPhones."
The iPhone 7 is Apple's newest device since their bestseller, the iPhone 6s, was released in 2014. Much anticipation has surrounded the device after Apple released its newest specs, pictures, and details.
"The camera is going to be upgraded and that's always good," Career and Technical Education Director, Brent Berryman, said.  "The other feature that intrigues me is that it is 'water resistant'.  I am an outdoor person so that would be beneficial."
Apple announced their new product in time to match their market competitor, Samsung, who just recently released their new flagship phone the Galaxy Note 7. While the iPhone 7 has received backlash for the lack of an auxiliary port (Headphone jack), the Galaxy is on total recall after reports of sudden combustion and battery explosions.  
"I've heard about the new Galaxy Notes exploding," junior Konnor Scott said. "I think that that is ridiculous, and Samsung needs better quality control over their products, especially the battery. "
While many users find the iPhone to be a hot commodity for its status symbol and sleek design, it features many new upgrades compared to previous models. The device is equipped with splash, water and dust resistance, an increased optical zoom up to 2x, and an Apple A10 fusion chipset that is faster than its 6s predecessor.
"Why not buy the best?" math teacher Meredith Herren said. "It's like buying a Cadillac car. Most people think that brand of car is at the top of the line and dream about being able to afford one. Apple's iPhone is the same in the smartphone world in my opinion."
View Comments (3)
About the Contributor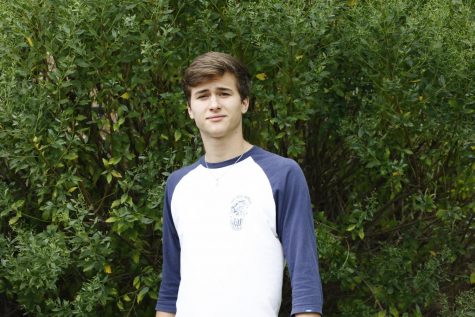 Anthony Wyatt, Video Editor






Anthony Wyatt is a senior at Lindale High School and the design editor for the Eagle Eye staff. He enjoys technology, photography and has already...