Varsity track competes for district titles
The boys and girls varsity track teams competed at the district track meet last Wednesday and Thursday. Area qualifiers will compete at Whitehouse today and Friday for a chance to advance to the regional level.
"It makes me proud as a coach," girls track coach Chris Cochran said. "It shows heart, it shows determination and it shows that the athletes aren't just going to lay down and do only one event."
Runners competed Wednesday in a preliminary race, and the top six places advanced to finals on Thursday. The top four participants in the finals of each event advanced to area. Eighteen runners broke to finals, and thirteen runners will be competing at area.
"I love track because of its competitive atmosphere," athlete Spence Griffith said. "District was a great experience for me because it's a great time to compete."
Male athletes Andrew Cox, KJ Khalil, Kendrick Price, David Franke and Chase Crumpton advanced in their running events. Female athletes Rhyan Rand, Chassity Sims, Ryleigh Rand, Landen Smith-Weerts, Tyra Rodden, Crista Hudspeth, Ma'shala Sanders and Kia Williams placed high enough in their running events to advance to area as well.
"It's a great experience getting to the finish line and not seeing anyone in front of me," distance runner Landen Smith-Weerts said. "I ran hard so I think I did pretty well."
Seven athletes advanced in field events. Keely Tiiman, Kimberly Aubuchon, Andrew Spellman and Zeph Whittenburg each placed in the top four pole vaulting slots. Senior jumpers Rhyan Rand and Chassity Sims advanced in both long jump and triple jump, and Ryleigh Rand advanced in triple jump.  
"I've gotten so much better and I've got such a great coach," pole vaulter Kimberly Aubuchon said. "I'm hoping to do really well at area and move on to regionals."
Three girls are advancing to area as district champions in their individual events. Chassity Sims won her title in long jump, Landen Smith-Weerts won in both the 800m run and the mile, and Tyra Rodden won in the 300m hurdles.
"It's just amazing to think about," student Gray Pittman said. "I know how hard they had to work for this."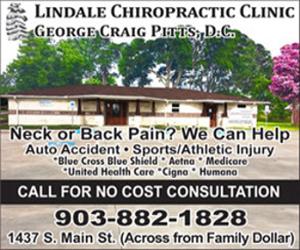 Leave a Comment
About the Contributor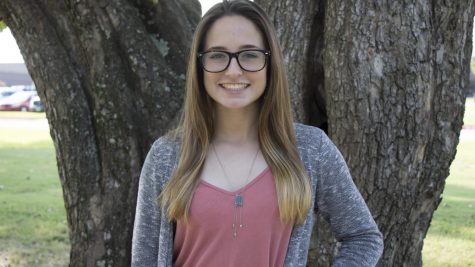 Tyra Rodden, Sports Editor
Tyra Rodden is a senior at Lindale High School and the sports editor for the Eagle Eye staff. She competes in softball, track, cross country and UIL. She...