Lift, Squat, Score
Powerlifters attend state meet
The girls and boys powerlifting teams competed at state meets in March. The girls competed on the 20th in Corpus Christi, and the boys competed on the 28th in Abilene.
"Powerlifting is more than just strength," junior Michael Hanson said. "You have to be very disciplined. It's hard, and it makes you tough."
The lifters practiced daily, pushing their limits to be strong competitors.
"When I'm in the weight room I'm a different person," junior Furnice Bates said. "I want to win, so placing at state was a huge accomplishment for me."
Those who didn't qualify went to support their teammates and manage the stats. They made sure the lifters were well-wrapped and ready to compete.
"My favorite moment was when we were all dying from how tight our squat suits and bench shirts were, so we would just rest our arms on each other like a family," sophomore Katelin Free said. "I never placed, but I was very proud of how hard they worked and cheered them on while they lifted. It was an overall great experience, and I can't wait for next year."
Leave a Comment
About the Contributor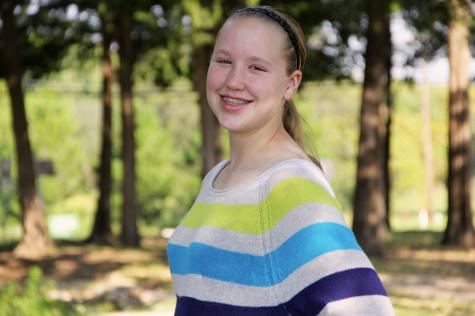 Kate Adams, Staff Writer
Kate Adams is a sophomore at Lindale High School and a first-year member of the newspaper staff. She loves music, devoting time to her friends, and writing....