Teachers inspired and rewarded at Convocation 2014 [slideshow]
Teachers and staff were treated to a grand convocation on August 18 at the LHS Performing Arts Center.
"We are very excited about the new year," Superintendent Stan Surratt said.
Along with introductions of new staff members and recognition of Whitney Crews as the Region 7 Elementary Teacher-of-the-Year and Dr. Belinda Neal as the newly inducted TEPSA president, Surratt gave a state-of-the-district address highlighting last year's achievements as well as the financial state of the district.
"All campuses received the highest accountability rating possible," Surratt said. "Our financial rating was a perfect score and LISD also has the highest fund balance in history." Surratt went on to congratulate the many extra-curricular programs of LISD who ranked at the highest levels this year in their disciplines, and he elaborated on his goals and challenges for the district.
"It is our goal to have student success in every program this year," Surratt said.
Foundation Director Robbie Lyons gave a presentation about the Education Foundation, and the directors in attendance presented multiple teachers with $25 gift cards to area businesses. Board President, Matt Watts, congratulated Surratt on being named Superintendent of the Year by Region 7 and ended his remarks with the surprise announcement that each teacher in the district who taught during the 2013-2014 school year and returned for another year would receive a $200 retention bonus from the board totalling almost $95,000.
"It was the most wonderful gesture the board could have given us to start the year," Spanish department head, Nancy Bernard said.
Sponsored by the Boylan Foundation, acclaimed motivational speakers Donna Porter and D.J. Baptiste spoke to the teachers about the importance of knowing the students and making the most of our time with them. Porter discussed the challenges teachers face and how to overcome those issues to really make a difference in the students' lives, while Baptiste spoke candidly about his life and his experiences as a student in Porter's classroom.
"I think to be able to hear directly from the heart of a of real teacher and a real student is amazing," Assistant Superintendent Belinda Neal said.
Teachers and staff will prepare the rest of the week for the first day of school on August 25.
"I am very excited [about the upcoming year]," Lindale Junior High teacher, Jenny Dutton said. "I feel we have a tradition of excellence at Lindale Independent School District, and we are going to continue that."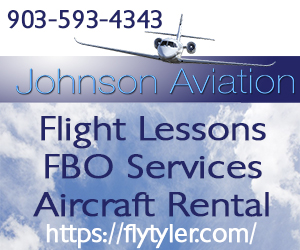 Leave a Comment