UIL Conference Re-alignment Places LISD in 4A
Joshua Smith, Managing Editor of Entertainment and Editorials
January 11, 2020
Lindale ISD is set to transition from a 5A school to 4A in the 2020-2021 school year. This comes along with a re-alignment of schools, all being based solely upon school population size and enrollment levels determined by UIL. 
"Since we [are going] from the smallest school in the 5A classification to the largest in 4A, I think it [will open] up a lot of academic opportunities for students competing in academics in terms of the amount of students that we can get to the state level," Principal Jeremy Chilek said. "The main goal regardless is to get more students out of the district and regional level, ensuring that we can have as many students competing and hopefully winning at state."
Even while students are going to be competing in a smaller classification, that isn't to say that the competition is to be substantially different from how it is now. The way that competitions are adjudicated are the same regardless of division,  just with less schools and students. 
"I honestly don't know if it changes a whole lot for us in speech and debate or academics, for at the end of the day you still have to win and get higher scores," UIL coordinator Rory McKenzie said. "All that really changes is the people who we are competing against. What changes is the question of opportunity to the students that are competing."
Even while the higher amount of students may not mean a substantial shift in events such as speech and debate or academics, that story may not ring true for events such as band and athletics. Given that there is a higher pool of participants to draw from than other schools, there is potentially more talent and therefore more ability to perform better than others. 
"I think that even while the transition to 4A may be daunting in the sense that we have brand new, unknown competition from what we have seen for the rest of my years of high school, it serves as an overall good," junior Abigail Powell said. "I think it specifically helps band because of how we go from being one of, if not the smallest competitors in 5A, to the largest in 4A meaning that we may have a better chance of going to state."
The transition means that we will be competing against schools more locally, rather than in more Metroplex areas. This changes the amount that students will have to travel to participate in events, and will generally bring all competition closer to home in more ways than one. 
"The largest thing that changes with this transition in my mind is the school spirit aspect of it all," Chilek said. "We are going to be moving to a district where we are competing against communities that are right around us. We will have a stronger sense of community pride when we are competing with rivalries. It allows us to have a more emphasized opportunity to build a stronger, more unified community."
About the Writer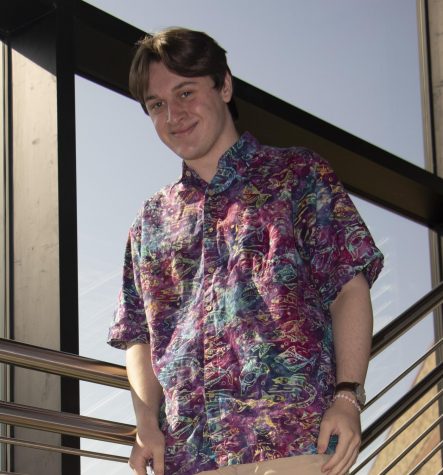 Joshua Smith, Managing Editor of Entertainment and Editorials
Joshua is a senior at Lindale High School and is the managing editor of technology for the Eagle Eye staff. He is also a fourth year member of the Lindale...