Seven Athletes Sign to Play College Sports
Five Lindale senior athletes signed Wednesday to continue their athletic careers and education in college. Two other seniors signed to play baseball in college Thursday.
"It's a good representation of Lindale High for so many students to be signing," athletic director Mike Maddox said. "Many teachers and coaches who have poured into the lives of these students share in this special occasion. It has become a tradition as well as a legacy for others to follow in their footsteps to be the best students, athletes and citizens that they can be."
Football quarterback Dillon Heinaman signed to play for Hardin-Simmons University in Abilene. This season, he made the offensive first-team for the district.
"It's a really humbling experience to be able to represent Lindale, and my town, and my family," Heinaman said. "Not a lot of people get that opportunity, but I get to. It's a good feeling."
Also attending Hardin-Simmons in Abilene is offensive lineman James Sandifer. Like Heinaman, Sandifer made the All-District first-team for offense.
"It's a cool deal," Sandifer said. "Not very many people get the opportunity to go off and play at the next level. It's been a grind for four years, but it's all worth it."
Another offensive lineman, Cason Cheney, has signed to play at Texas Wesleyan University, located in Fort Worth. Just like his teammates, Cheney also made the offensive first-team in the district.

"It feels special," Cheney said. "[Colleges] actually want you. They watch your film, and they know that you can play. I'm ready to get down there and show them what I can do."
Additionally, volleyball player Jennifer Moyer, the libero of the year for the district, signed Wednesday to play for Union University. The college is found in Jackson, Tennessee.
"I'm super excited," Moyer said. "I feel like it's a great opportunity to just play some more volleyball because I love playing it and just meeting new people, [and the] new experiences."
Softball player Hannah Knox has signed to play college ball at Butler Community College. The school is located in El Dorado, Kansas.
"All my hard work paid off," Knox said. "I feel like this is going to open up new opportunities for me. [I feel] excited. I feel accomplished."
Baseball player Theron Brown will be continuing his baseball career in Waco. He signed to play for Baylor University.
"I'm excited," Brown said. "It's a good ball club. It's a great school. It'll be a fun four years."
Finally, baseball player Jacob Philpot signed to play at Eastfield College. The school is in Mesquite.
"I'm really excited because I've been waiting for a chance to play college baseball forever," Philpot said. "It's been a dream, [and] it's coming true."
Several other athletes signed to play sports in college earlier in the year. Along with the players that previously signed, those who signed Wednesday will continue Lindale's tradition of excellence.
"These athletes have set a high standard for others to follow their dreams," Maddox said. "What started as a dream has become a reality through their hard work and determination. I believe these students testify that if they can do it, others with the same vision and passion can also achieve their dreams of playing at the next level."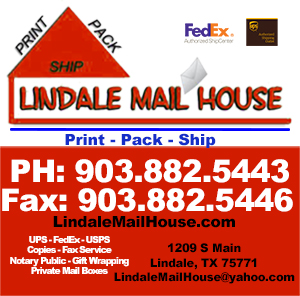 View Comments(1)
About the Contributors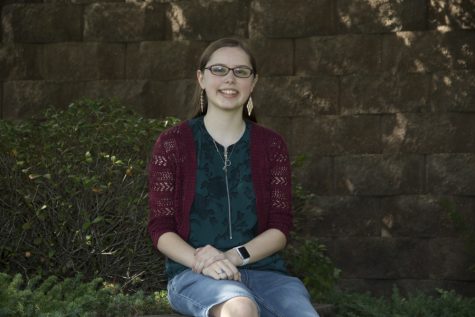 Colleen Starkey, Editor-in-Chief
Colleen is a senior at Lindale High School and is the Editor-in-Chief and sports editor for the Eagle Eye staff. Colleen is involved in UIL, band and is...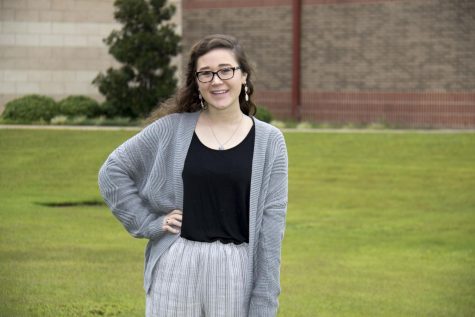 Annie Evans, Managing Editor
Annie is a senior at Lindale High School and the Managing Editor for the Eagle Eye staff. Outside of newspaper, she is a stage manager for the theatre...