Trainer to the stars
Senior is recognized for accomplishments in athletics program
She sits on the bus on the way back from yet another Friday night football game. She is surrounded by people she has become best friends with in the past three years. Although being a trainer takes up most of her time, Senior Sarah Thurman wouldn't give it up for anything.
Thurman is in her third year as a trainer for football and the boys soccer teams. She plans to continue training on into college.
"My favorite part of being a trainer is the friendships you get from it," Thurman said. "You spend all your free time with the same people over and over. Because of that, they go from acquaintances to best friends."
Thurman works as a trainer every day during sixth and seventh periods. She also attends every football and boys soccer practice.
"I spend almost all my time doing training," Thurman said. "Sometimes it makes it difficult to do homework and hang out with my friends. I can't just do what I want all the time."
Thurman was asked to be a trainer her sophomore year by Coach Ryzman. She is one of two current senior trainers.
"Sarah has just been working her tail off this year," assistant athletic trainer Shelby Pierson said. "We don't usually have a 'head' trainer, but she has just naturally filled that role, and all the other girls look up to her. Training usually doesn't get a spotlight, but I feel like she deserves to be recognized for her work."
Coach Pierson says Thurman is practically "the perfect trainer" and has been a great "right hand man" this year.
"She is awesome at training, and she learns really fast," Pierson said. "The biggest thing is that she has the initiative to work. She doesn't have to be told what to do; she just comes in and starts working on stuff that needs to get done.   Nothing should diminish what she has done for this program."
Thurman plans to study sports medicine in college. She wants to deal with healing players' injuries.
"To do this it takes dedication," Thurman said. "You have to stay through practices, clean up after people, and do a lot more than just helping with injuries. I've learned how to put other people before myself, and how to pay attention to other's needs more than I did before. It has helped me to be a more selfless person."
About the Writer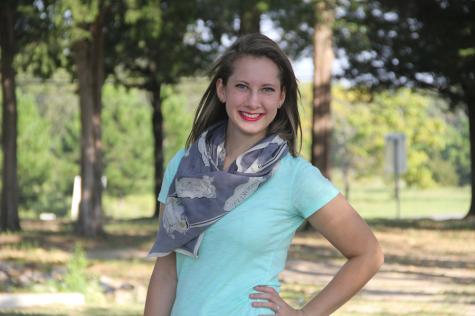 Lily Hering, Managing Editor
Lily Hering is a senior and the managing editor of The Eagle Eye. Lily is a state champion in UIL journalism, and she also participates in soccer, NHS,...