Bop to the Top
Students Earn Titles at National Dance Competition
Dancers prepare behind the stage, hyping each other up, stretching and getting last-minute touches on their routines. They walk out from behind the curtains, smiles immediately flood the faces of the performers as they wait for the music to begin.
Competitors from the high school participated in the Marching Auxiliaries of America National Dance competition. They include Morgan Wishart, Elizabeth Graham and Lainey Goodson. These students competed with the Dance Dimensions organization based in Mineola to bring home these titles.
"These girls put in a tremendous amount of work both in and out of school," drill team and dance instructor Keri Pierce said. "They practice their routines constantly. They really try to perfect them and are able to do it very well."
The girls practice privately at Dance Dimensions as well as during school in Pierce's classes. They attend many competitions leading up to, and after, MA Nationals.
"Before going to nationals, we had to compete at a local competition to get our bid," junior Elizabeth Graham said. "I think our team performed very well in every category. The journey to nationals definitely required a lot of work, but we did it."
At school, the girls not only practice in Pierce's classes, but they practice after school as well. Going over almost every type of dance and performance, their coaches and instructors made sure they were ready.
"We practiced every day of the week, except Fridays," junior Lainey Goodson said. "It's not like the practices stopped once we got to nationals either. Our coaches ensured we were prepared both physically and emotionally."
They not only work with each other and others in their grade level, but they also work with underclassmen at the school and Dance Dimensions. Being in these classes allow them to connect with the younger dancers and form lasting bonds.
"I really enjoy working with everyone in the drill team and at Dance Dimensions," senior Morgan Wishart said. "If I could say anything to people wanting to pursue something like this, it would be to never give up. Always push, and the payoff is amazing."
Leave a Comment
About the Contributor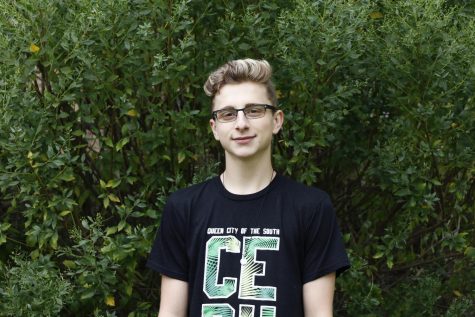 Evan Bewersdorf, Business Manager
Evan is a senior at Lindale High School and the business manager of the Eagle Eye staff. He is the president of the LHS Debate Team and has three state...