Students Date On a Budget
Students Tell All On What It's Like To Date On a Budget
The rain hammers against the side of the window as the world outside is consumed by the oncoming storm, music drifting down the hallway in the shadow of a single dancing candle flame just before she races towards the kitchen. The stove is boiling over and the oven is crisping a loaf of freshly purchased garlic bread just before she prevents the kitchen from cascading into complete turmoil. He stands, watching the situation unfold, before chivalrously tending to the mess that is date night.
Dating in high school can often be awkward and costly for teenagers who are on the cusp of adulthood but it doesn't have to be. Students often do not share the stress of having "to adult" which allows them to find new and innovative ways to get around the limitations of dating on a budget
"
Dating on a budget has strengthened my relationship by bringing us closer."
— Alisha Kiser
"Thinking of fun, affordable dates is definitely an amusing aspect of our relationship" senior Adrienne Parks said. "[Andrew Barr] and I love exploring new and creative ideas for dates that we haven't tried before. Usually the things we come up with provide us with sweet memories."
High school relationships come with their own ups and downs,heartbreaks, loves stories and fast times but most importantly they bring memories.  "Cheap" dates are no exception as students are motivated to think of ways to celebrate their relationships without breaking the bank.
"Dating on a budget has strengthened my relationship by bringing us closer," senior Alisha Kiser said. "[Josh Holland and I] find ourselves watching movies, playing board games, baking sweets, and sometimes going out to eat."
Staying in is an opportunity for couples to relax without the cost of going out. For many people, going on simplistic dates are easier on the wallet and provide time to enjoy themselves while planning more extravagant endeavors for the future.
"I don't always have the option to take my girlfriend out as much as I would like but she says she's happy as long as we're together," senior Justin Little said. "One day I would like to have the luxury to take her out to a nice restaurant and maybe to an NBA game."
Dating on a budget can mean anything from making dinner at home and watching a movie, to spending the day going to garage sales or thelocal library. Whatever the occasion, the central tenet of these dates is that people are brought closer together through their situation.
"He always makes me feel like the most well-appreciated, well-loved girl on earth, Parks said. "There's no pressure to be anything but best friends who are in love."
Leave a Comment
About the Writer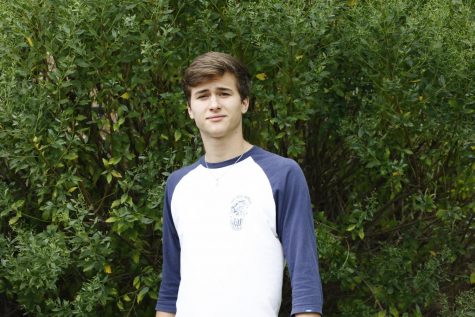 Anthony Wyatt, Video Editor






Anthony Wyatt is a senior at Lindale High School and the design editor for the Eagle Eye staff. He enjoys technology, photography and has already...